Follow these steps to login to the Reading Partners Connects platform and prepare your screen for a session.
Step 1
Log in to the Reading Partners Connects system (https://rpcx.org) with the email & password provided by Reading Partners.
Step 2
Click on your student's name (in blue).

Step 3
Once you click on your student's name, you will see the Lesson Plan, Google Slides, and Student Read Aloud book you need for that day's lesson. Click on each link to have them open for your lesson. Each link will open in a new tab in the window you are using.
Step 4
You will also need to open the list of tutor read aloud options for your student to choose from. To find the list, click the lesson library tab in the top right hand corner of the system page. This is also where you will access future lessons if you finish a lesson early and need to start a new one.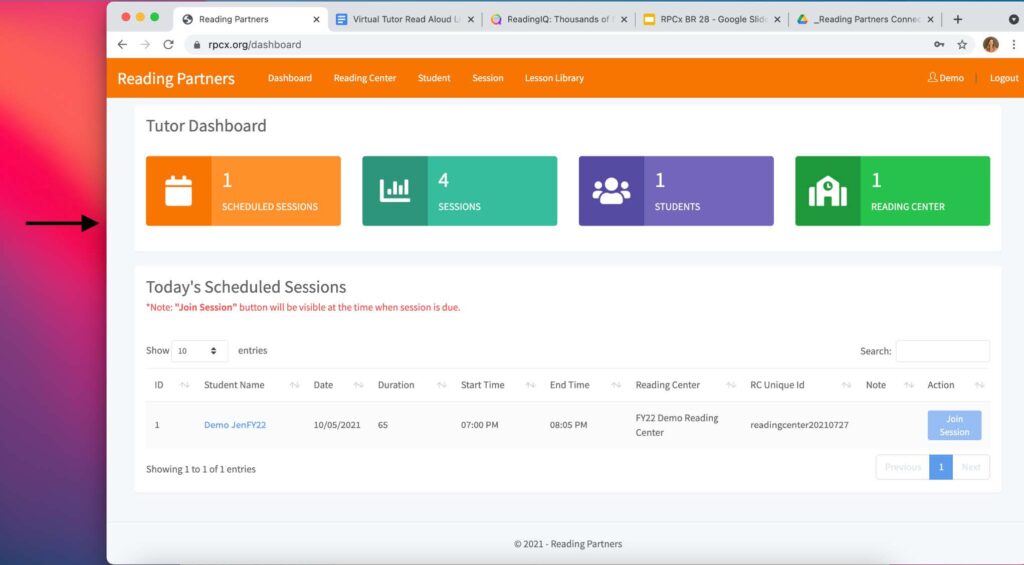 Step 5
You will then need to resize your window so it's on the right hand side of the screen. When you hover your mouse over the edge of a window, a small arrow appears. You click and hold down and move the window to adjust the size.
Step 6
You will select the tab with the tutor resources (lesson plan and RPCx system) and drag them into a new window. You will keep student resources on the right hand side (Tutor Read Aloud list, Google slides presentation and student ebook). You can click and drag tabs to reorder them within each window as well.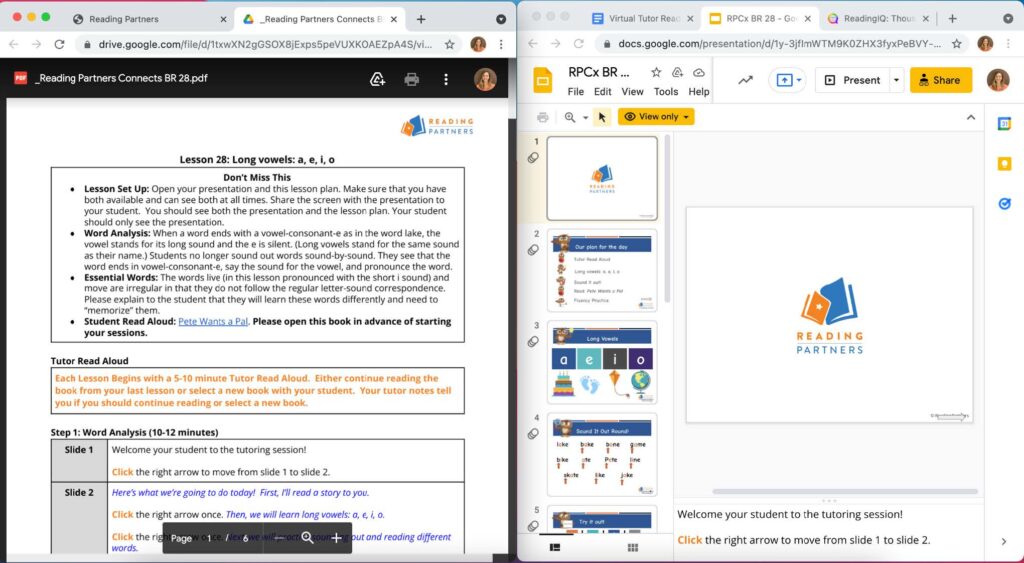 Step 7
In order for the student to see the Google slides presentation, you need to present it from your window. You will select the down arrow in between "present" and "share" and then select "presenter view." Do not press "present" or "share."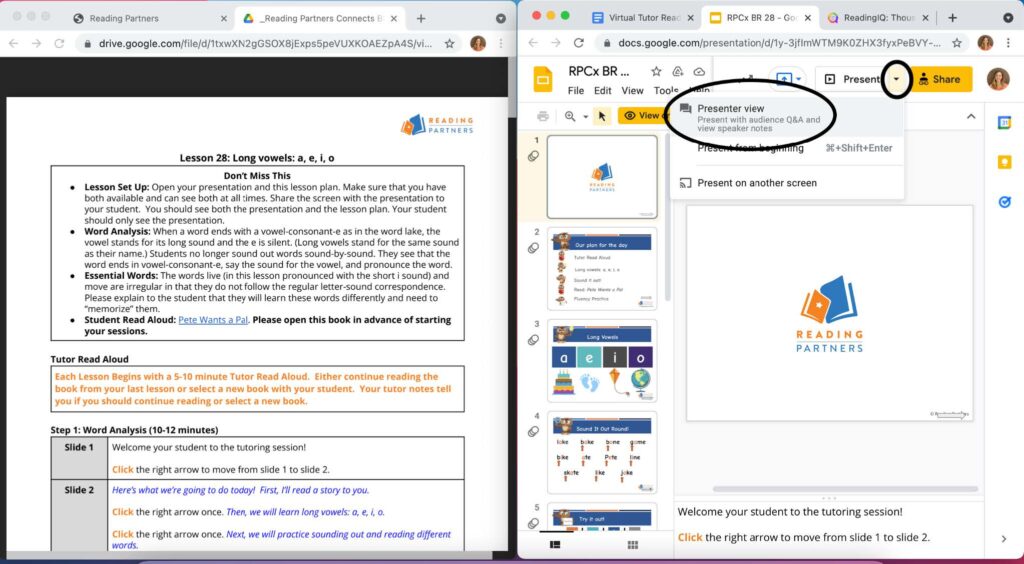 Step 8
The speaker notes will then appear. You can use this script or the lesson plan – it's your choice. If you like this layout, move it to the left hand side of the screen. If you prefer to use the lesson plan only, you can close out this box. You can adjust the size of the window by clicking the edges of the box and dragging like you did before. You will still need the lesson plan for the student and tutor read aloud portions.
Tutor tip: Some tutors like to use a tablet for the lesson plan in addition to their computer or laptop for the student facing resources!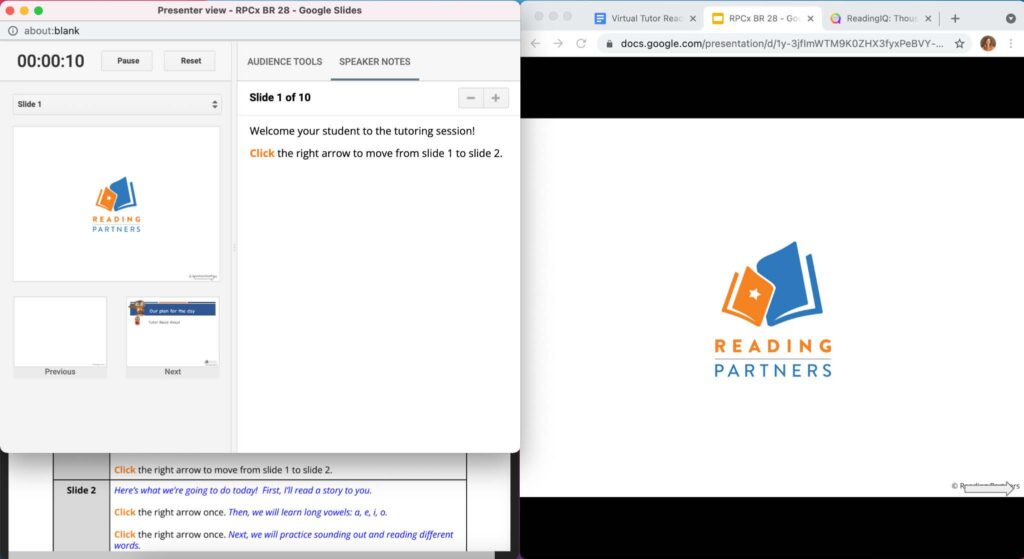 ---
Here's a video demonstrating how to prepare your screen for a Reading Partners Connects session.