Follow these steps to login to the Reading Partners Connects platform and locate your lesson materials.
IMPORTANT: You will share your screen during the entire tutoring session. Only the windows and tabs with your lesson materials should be open. Do not share any additional links with your student, chat them privately, or show anything other than Reading Partners content on your screen.
Step 1
Log in to the Reading Partners Connects system (https://rpcx.org) with the email & password provided by Reading Partners. Log in no more than 24 hours in advance.
Step 2
Ensure that the Google Slides presentation, lesson plan, student ebook, and tutor read aloud list are properly set up on your screen. You should not have any other windows open. Review this training if you'd like to review how to prepare lesson materials on your screen.
Step 3
Login to Zoom by clicking "Join Session" on the Reading Partners Connects dashboard, then click the green "screen share" icon at the bottom of the Zoom page.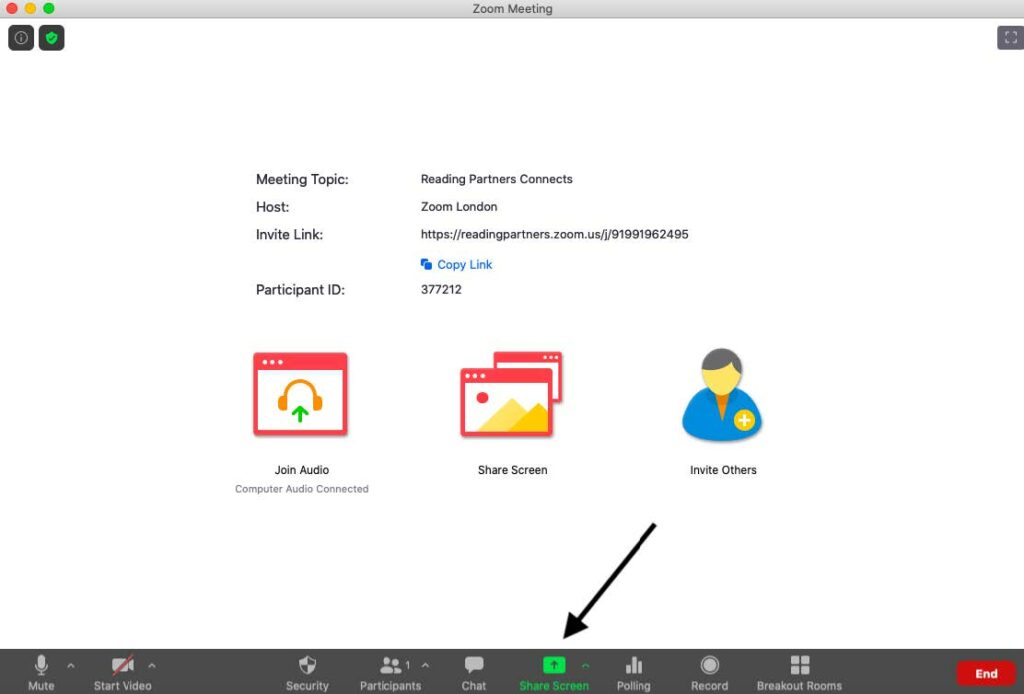 Step 4
Once you click the green screen share icon, a window will pop up where you will need to select which window or screen you would like to share. Only select the window that has the Google Slides Presentation for the lesson. Do not share the entire "desktop," and ignore the whiteboard," "iphone/ipad via Airplay" "iphone/ipad via cable" windows" icons.
NOTE: You will still be able to see your student while screen sharing and they will be able to see you.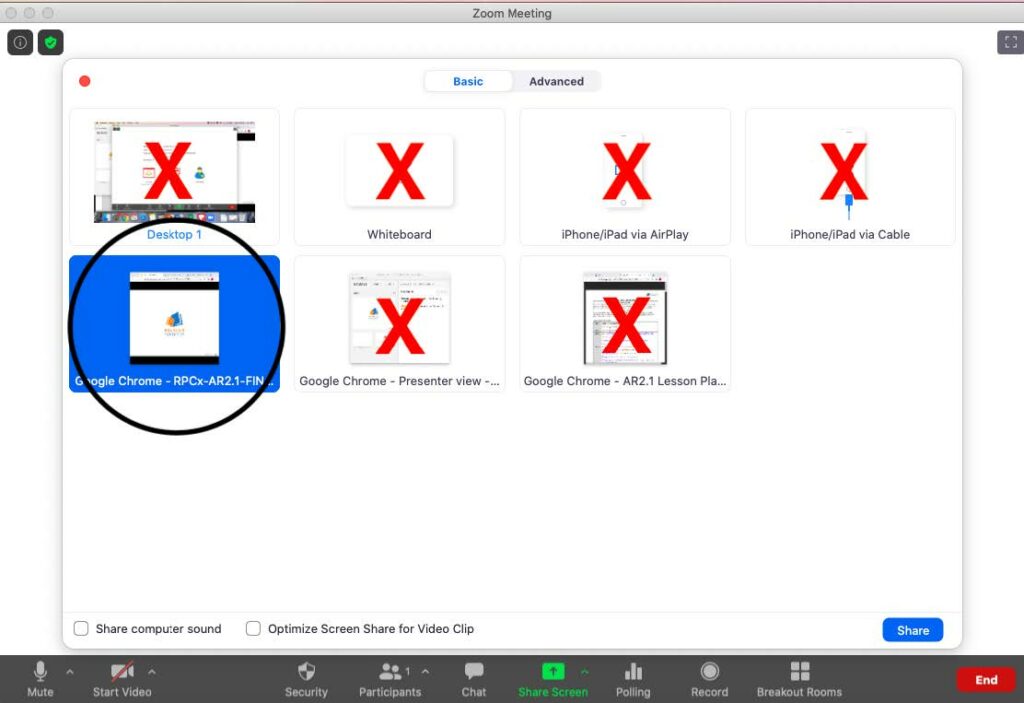 ---
Here's a video demonstrating how to share your screen with your student using Zoom.