In celebration of Asian American and Pacific Islander (AAPI) Heritage Month, Reading Partners and Panda teamed up to distribute a booklist that honors AAPI culture and community through food traditions. Panda Cares believes that early literacy is a great equalizer and has proudly supported Reading Partners since 2018. The book list is also available on pandacubclub.com.
---
"Have you eaten yet?" is a common greeting in many Asian languages, which is why it can be hard to talk about Asian American Pacific Islander heritage and culture without including a discussion about food. Here is a list of six colorful picture books about the importance of food to share with family and friends written, illustrated, and remembered by people of Asian descent.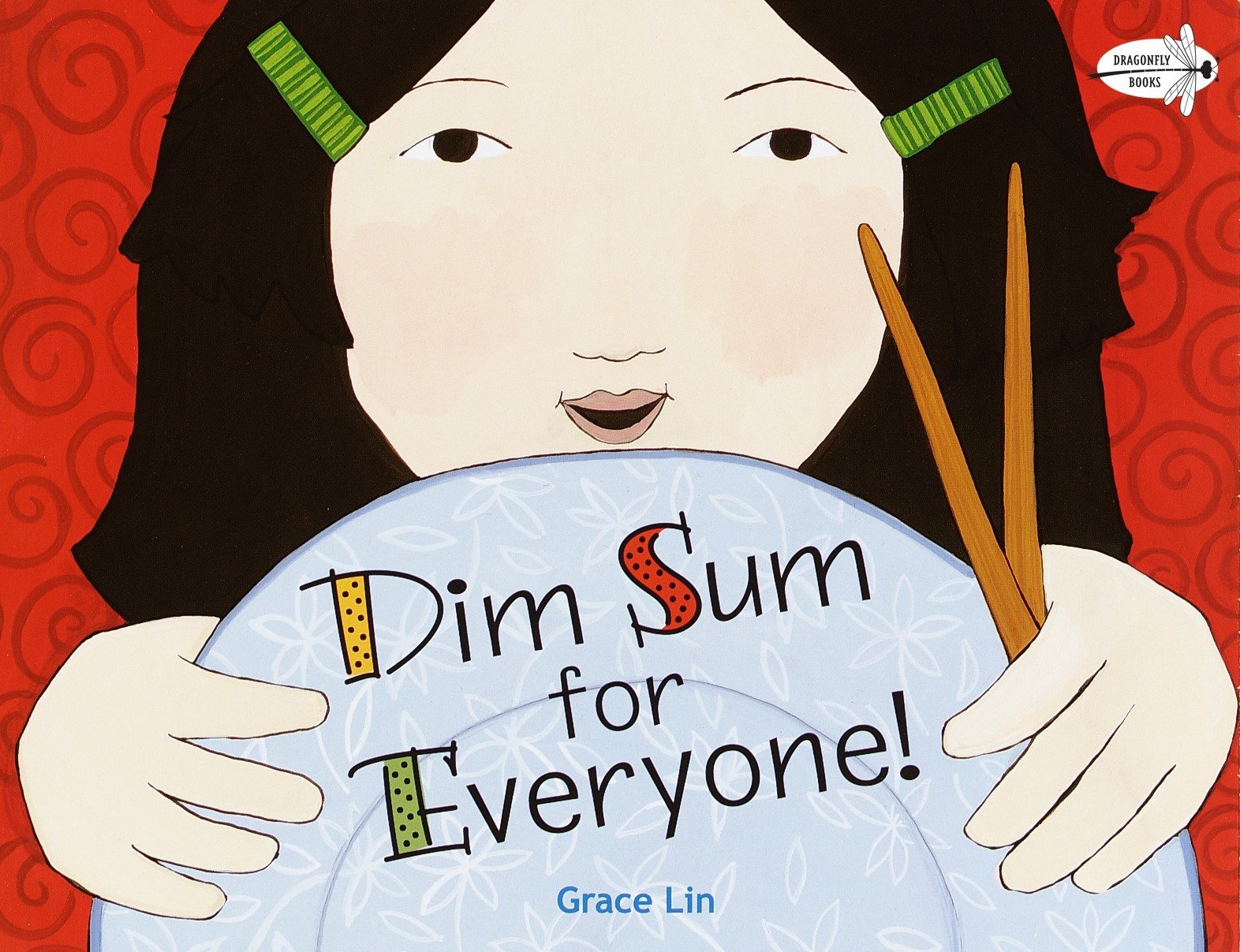 Dim Sum translates from Chinese in many ways. Some translate it as "touches the heart," from "point" (dim) and "heart" (sum), because customers point and choose whichever their hearts desire. Others believe dim sum means "little heart," because the dishes served are so small. In this story, a family visits a bustling dim sum restaurant and picks their favorite little dishes from steaming trolleys filled with dumplings, cakes, buns, and tarts. They share their food with each other so that everyone gets a delicious bite of everything.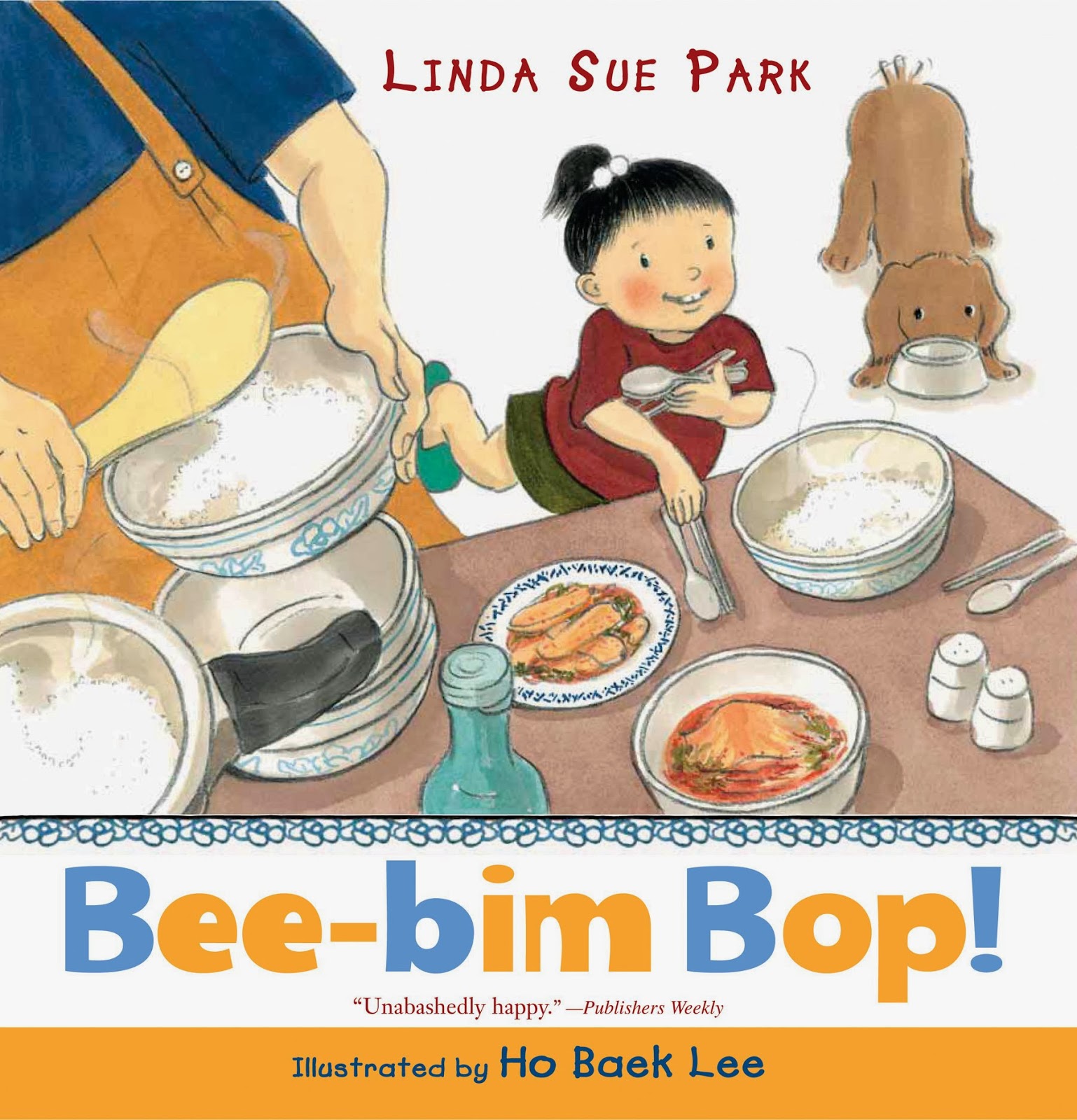 Bee-bim Bop by Linda Sue Park and illustrated by Ho Baek Lee
Bee-bim bop, which can be translated as "mix-mix rice," is a traditional Korean dish. In bouncy rhyming text, a hungry child tells of helping her mother make bee-bim bop: shopping, preparing ingredients, setting the table, and sitting down to enjoy a favorite meal. The enthusiasm of the narrator is conveyed in the whimsical illustrations, which bring details from the artist's childhood in Korea to his depiction of a modern Korean-American family. The book also includes the author Linda Sue Park's own bee-bim bop recipe!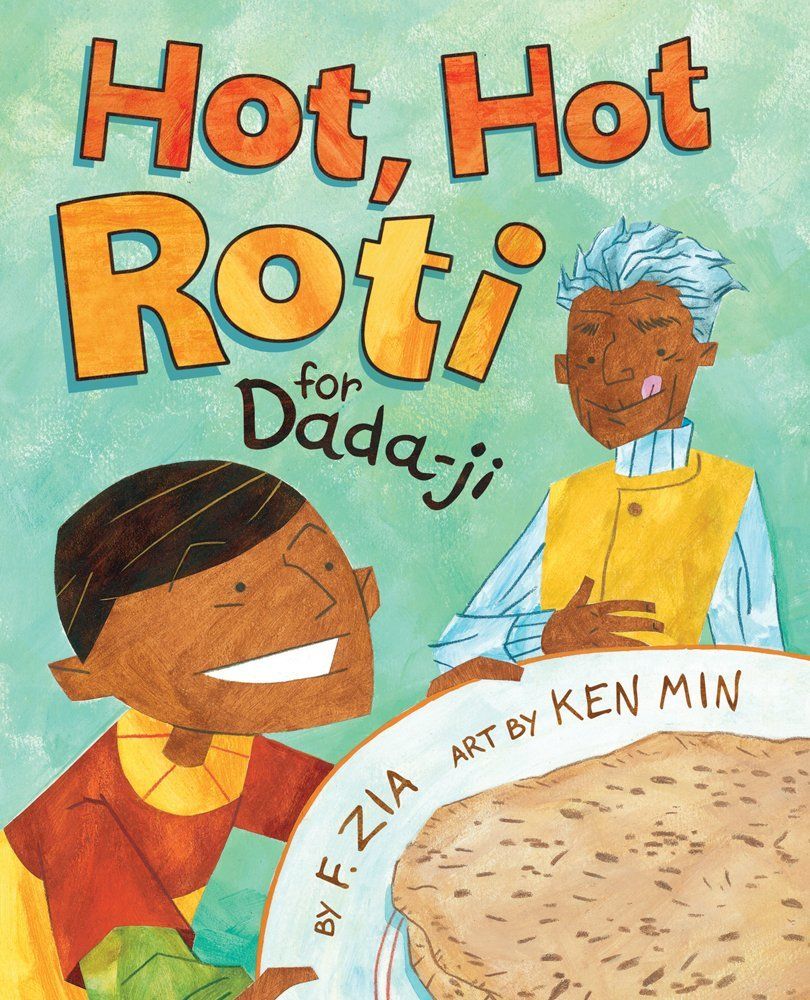 When he was a boy, adventurous, energetic Dada-ji had the power of a tiger. He could shake mangoes off trees and wrangle wild cobras. And what gave him his power? Fluffy-puffy hot, hot roti, with a bit of tongue-burning mango pickle. Does Dada-ji still have the power? Aneel wants to find out, but first he has to figure out how to whip up a batch of hot, hot roti. Overflowing with family, food, and a stack of fun, Hot, Hot Roti for Dada-ji is a warm story of a young Indian American boy's adventures with his playful grandfather.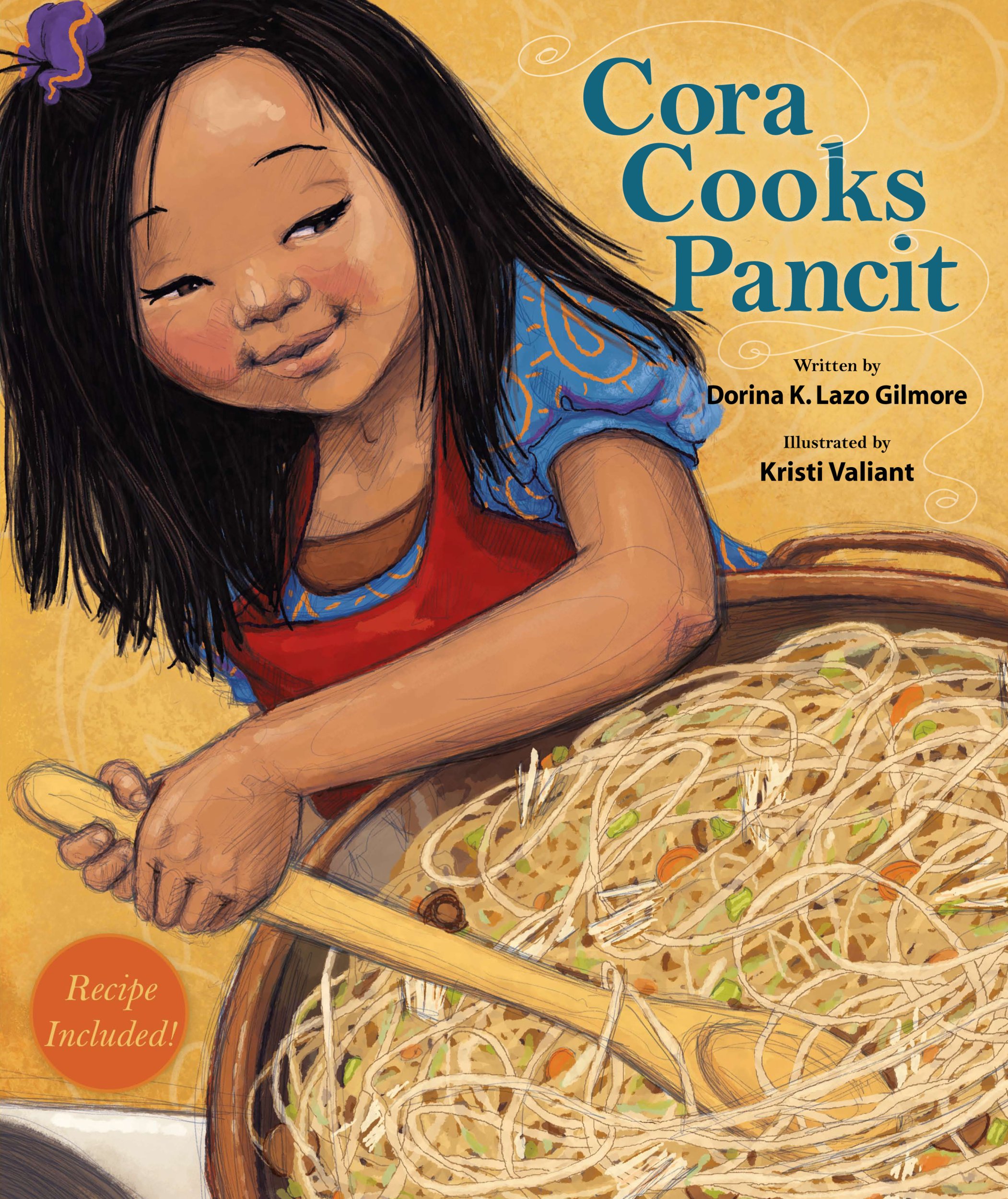 Cora Cooks Pancit by Dorina K. Lazo Gilmore and illustrated by Kristi Valiant
Cora loves being in the kitchen, but she always gets stuck doing the kid jobs like licking the spoon. One day, however, when her older sisters and brother head out, Cora finally gets the chance to be Mama's assistant chef. And of all the delicious Filipino dishes that dance through Cora's head, she and Mama decide to make pancit, her favorite noodle dish. When dinner is finally served, her siblings find out that Cora did all their grown up tasks, and Cora waits anxiously to see what everyone thinks of her cooking.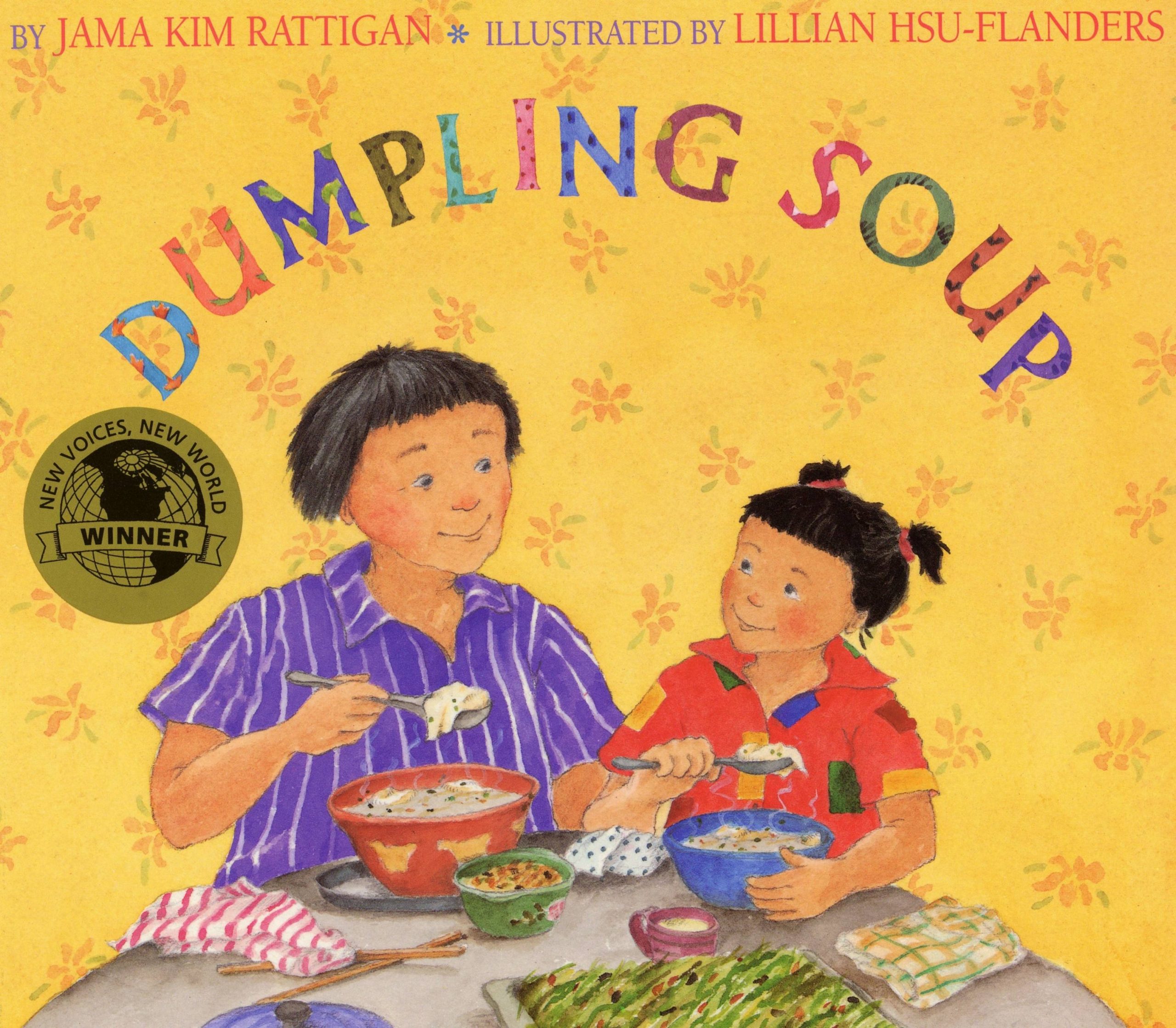 Dumpling Soup by Jama Kim Rattigan and illustrated by Lillian Hsu-Flanders
Marisa, a seven-year-old Asian American girl who lives in Hawaii, explains the traditions that exist in her family to celebrate the New Year. Her family, which her grandmother calls "chop suey," or "all mixed up" in pidgin, consists of people who are Japanese, Chinese, Korean, Hawaiian, and haole (Hawaiian for white people). Each New Year's Eve they gather at her grandmother's home to eat dumpling soup. Marisa worries that no one will want to eat her dumplings, since her first efforts at learning to wrap them "look a little funny."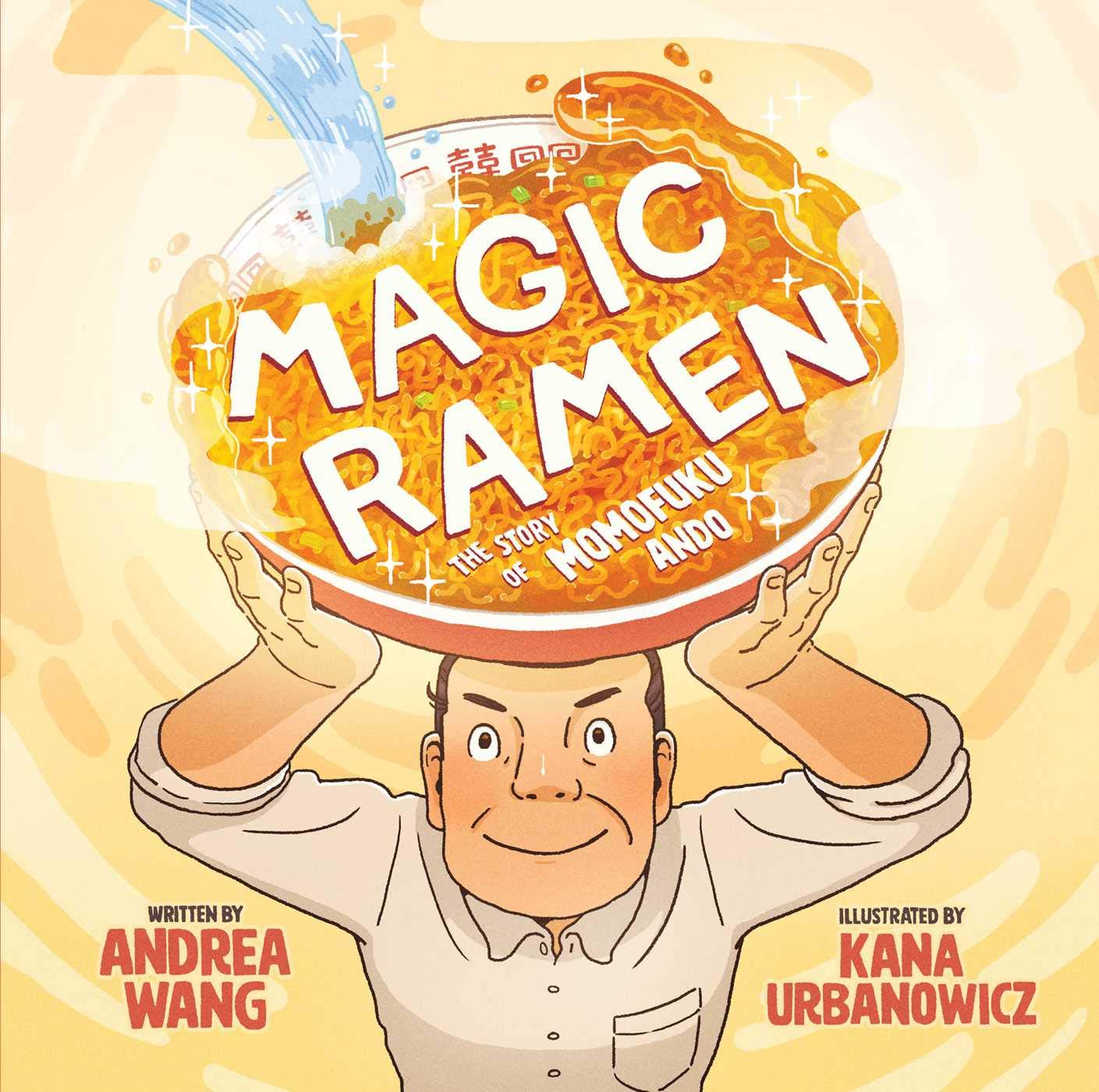 Magic Ramen by Andrea Wang and illustrated by Kana Urbanowicz
Amid the rubble of Japan after World War II, Momofuku Ando encountered people lined up in the bitter cold waiting for the smallest bit of food. The world is peaceful only when everyone has enough to eat, he thought. Haunted by this memory, Ando worked in a little shed in his backyard, experimenting and trying to create a new kind of noodle soup that was quick to make, nutritious, and tasty in order to feed the hungry. Slurp up the true story behind the creation of one of the world's most popular foods!
Curated by Clarence Say, Reading Partners distance tutoring coordinator. A collaboration with Panda Cares.