By Khassaundra Whitehead and Gardenia Campos
The authors of this post identify as Latinx rather than Hispanic and will be using this term throughout. Keep in mind that not everyone uses either of these terms, as there are many terms in use and each contains nuance and can have significance around inclusion. 
As proud members of the Latinx community at Reading Partners, we know firsthand that Latinx culture is not a monolith, but an incredibly diverse and nuanced population that spans race, ethnicity, language, and a broad legacy of colonialism. Given the diversity within the Latinx community, we acknowledge the need for stories that reflect our differences as well as our shared human experiences. Too often, our narratives are reduced to harmful stereotypes or filtered through the lens of a spectator rather than a member of the community.
It is with this in mind that we choose to uplift stories that speak to our current social and political moment in time and center on stories of immigration, dreamers, hope, and resilience. These stories are important to understanding the varied experiences within the Latinx community as well as the constantly shifting landscape that creates obstacles for our Latinx students and communities. We also need stories that show the daily realities of our Latinx peers. We are more than just our struggles, we are our lively families, our diverse cultures, our deep-seated traditions, our sometimes complicated relationships with our languages, and above all, we are the unapologetic joys we pass on to our future generations.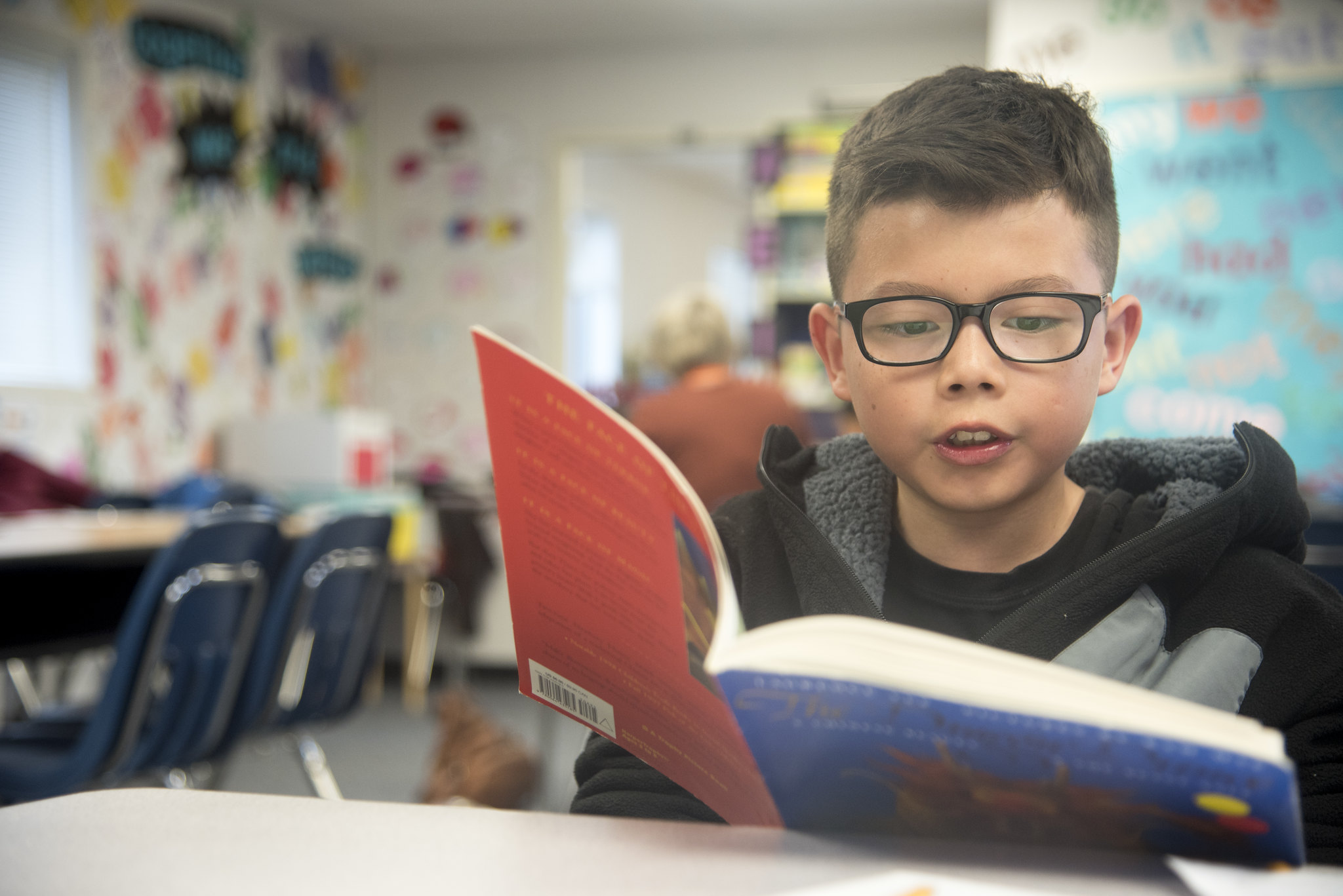 As a literacy-based organization, a story that resonates with our Reading Partners community is Biblioburro, a heartwarming book based on the true story of Luis Humberto Soriano Bohórquez, a former schoolteacher who created a mobile library in rural Colombia using burros to transport books from village to village. Biblioburro reflects the ways communities uplift one another, share joy, and celebrate reading and learning. It is among the many stories that show the giving nature that is so ingrained in our cultures and communities.
In that same spirit, here is a list of continued reading to celebrate Hispanic heritage:

When Daisy Ramona zooms around her neighborhood with her papi on his motorcycle, she sees the people and places she's always known. She also sees a community that is rapidly changing around her. But as the sun sets purple-blue-gold behind Daisy Ramona and her papi, she knows that the love she feels will always be there. With vivid illustrations and text bursting with heart, My Papi Has a Motorcycle is a young girl's love letter to her hardworking dad and to memories of home that we hold close in the midst of change.
Mia's abuela has left her sunny house with parrots and palm trees to live with Mia and her parents in the city. While they cook, Mia helps Abuela learn English, and Mia learns some Spanish, too, but it's still hard for Abuela to learn enough words to tell Mia her stories. Then Mia sees a parrot in the pet-shop window and has the perfecto idea for how to help them all communicate a little better. Here is an endearing tale that speaks loud and clear about the love that binds families across the generations.
In this new Vamos title, Let's Go Eat, Little Lobo is excited to take in a show with wrestling star El Toro in his bustling border town. After getting lunch orders from The Bull and his friends to help prepare for the event, Little Lobo takes readers on a tour of food trucks that sell his favorite foods, like quesadillas with red peppers and Mexican-Korean tacos. Peppered with easy-to-remember Latin-American Spanish vocabulary, this glorious celebration of food is sure to leave every reader hungry for lunch Jam-packed with fun details and things to see, the Vamos books are perfect for fans of Richard Scarry and Where's Waldo?
Just Ask! by Sonia Sotomayer
Feeling different, especially as a kid, can be tough. But in the same way that different types of plants and flowers make a garden more beautiful and enjoyable, different types of people make our world more vibrant and wonderful. In Just Ask, United States Supreme Court Justice Sonia Sotomayor celebrates the different abilities kids (and people of all ages) have. Using her own experience as a child who was diagnosed with diabetes, Justice Sotomayor writes about children with all sorts of challenges–and looks at the special powers those kids have as well. As the kids work together to build a community garden, asking questions of each other along the way, this book encourages readers to do the same: When we come across someone who is different from us but we're not sure why, all we have to do is Just Ask.
Luis loves to read, but soon his house in Colombia is so full of books there's barely room for the family. What to do? Then he comes up with the perfect solution–a traveling library! He buys two donkeys–Alfa and Beto–and travels with them throughout the land, bringing books and reading to the children in faraway villages. Complete with an author's note about the real man on whom this story is based.
Marisol McDonald has flaming red hair and nut-brown skin. Polka dots and stripes are her favorite combination. She prefers peanut butter and jelly burritos in her lunch box. To Marisol, these seemingly mismatched things make perfect sense together. Other people wrinkle their nose in confusion at Marisol-can't she just choose one or the other? Try as she might, in a world where everyone tries to put this biracial, Peruvian-Scottish-American girl into a box, Marisol McDonald doesn't match. And that's just fine with her.
This touching story of personal growth and family pride is illustrated with authentic Guatemalan scenery that gives life to the country's radiant landscape and bustling city streets. Esperanza's Abuela, her grandmother, is unmatched in her skill in weaving traditional Mayan tapestries. She has shared her gift with her granddaughter, and now they plan to sell their goods at the market. However, the birthmark on Abuela's face may scare customers away. So Esperanza must cope with the city streets and find buyers alone. This touching story of personal growth and family pride is illustrated with authentic Guatemalan scenery that gives life to the country's radiant landscape and bustling city streets.
What good can a splash of color do in a community of gray? As Mira and her neighbors discover, more than you might ever imagine! Based on the true story of the Urban Art Trail in San Diego, California, Maybe Something Beautiful reveals how art can inspire transformation–and how even the smallest artists can accomplish something big. Pick up a paintbrush and join the celebration!
We are resilience. We are hope. We are dreamers. Yuyi Morales brought her hopes, her passion, her strength, and her stories with her when she came to the United States in 1994 with her infant son. She left behind nearly everything she owned, but she didn't come empty-handed.
When Carmela wakes up on her birthday, her wish has already come true–she's finally old enough to join her big brother as he does the family errands. Together, they travel through their neighborhood, past the crowded bus stop, the fenced-off repair shop, and the panadería, until they arrive at the Laundromat, where Carmela finds a lone dandelion growing in the pavement. But before she can blow its white fluff away, her brother tells her she has to make a wish. If only she can think of just the right wish to make . . .