Before I begin, I would like to share my positionality. I am a Black and Native American woman who was born and raised in the United States. My identity has provided me with a specific understanding of displacement and diaspora that may hinder me from reflecting the range of experiences that go along with moving through the world as someone who has experienced forced displacement. Yet, I still consider it highly important to learn about and discuss these experiences as I seek to be a thoughtful, inclusive member of our worldwide community.
From escaping conflict and war to fleeing persecution, there are a variety of reasons why an individual may become a refugee. In fact, as natural disasters become more frequent and severe as a result of climate change, the number of people who experience forced displacement is expected to increase. As of 2020, the UN Refugee Agency (UNHCR) estimated that 82.4 million people would be displaced, with children accounting for 42% of all refugees. As the US government works to increase the number of refugees and unaccompanied refugee minors able to safely enter the country, the number of forcibly displaced youth in communities across the US may increase. Thus, as we continue to educate ourselves about the impacts of forced displacement, it is imperative that educators, families, and other adults have ways to discuss and explore the various facets of the refugee experience with the children in their lives. It is also valuable to have access to books that both accurately represent and validate refugee childrens' diverse experiences, as it can help them maintain a positive view of their cultural backgrounds as they acclimate to new environments that may feel drastically different from their home communities.
-Simone Moore, program operations associate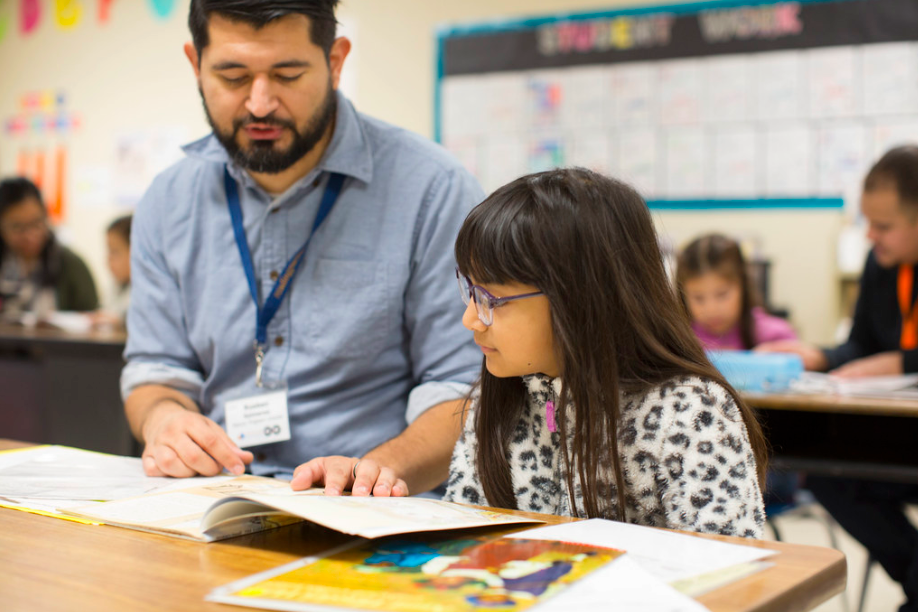 The following booklist, curated by Reading Partners' managing director of national programs, Jen Joyce, helps young readers understand forced displacement through the fictional and factual perspectives of refugee children and their families as they embark on journeys to resettle in their new homes: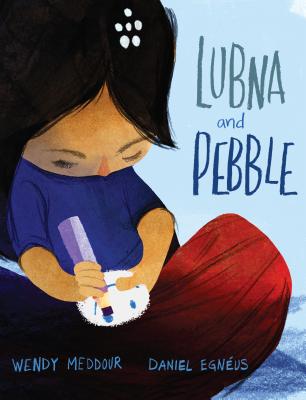 Lubna's best friend is a pebble. She found it on the beach when they arrived in the night, then she fell asleep in Daddy's salty arms. Lubna tells Pebble everything. About home. About the war. Pebble always listens to her stories and smiles when she feels afraid. But one day, when a little boy arrives, alone in a world of tents, Lubna poignantly understands that he needs Pebble even more than she does.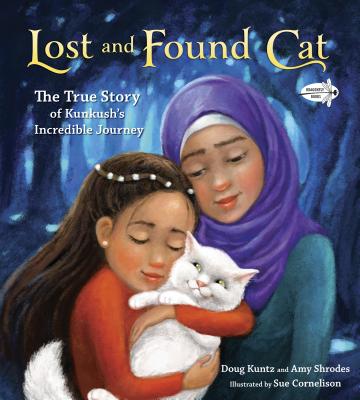 When an Iraqi family is forced to flee their home, they can't bear to leave their beloved cat, Kunkush, behind. So they carry him with them from Iraq to Greece, keeping their secret passenger hidden away. But during the crowded boat crossing to Greece, his carrier breaks and the frightened cat runs from the chaos, disappearing. After an unsuccessful search, his family has to continue their journey, leaving brokenhearted. A few days later, aid workers in Greece find the lost cat. Knowing how much his family has sacrificed already, they are desperate to reunite them. A worldwide community comes together to spread the word on the Internet and in the news media, and after several months the impossible happens—Kunkush's family is found, and they finally get their happy ending in their new home.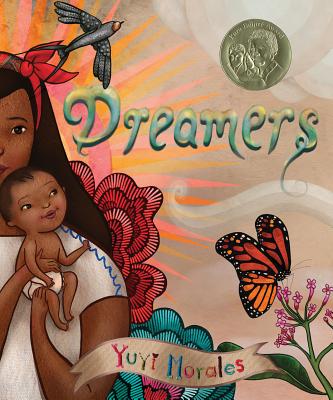 Dreamers is a celebration of making your home with the things you always carry: your resilience, your dreams, your hopes and history. It's the story of finding your way in a new place, of navigating an unfamiliar world and finding the best parts of it. In dark times, it's a promise that you can make better tomorrows. Beautiful and powerful at any time but given particular urgency as the status of our own Dreamers becomes uncertain, this is a story that is both topical and timeless.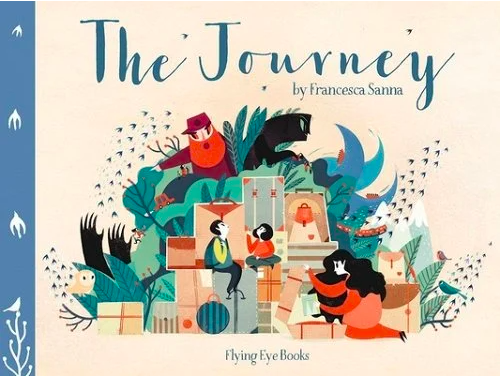 This beautifully illustrated book explores the unimaginable decisions a family must make as they leave their home and everything they know to escape the turmoil and tragedy brought by war. This book will stay with you long after the last page is turned.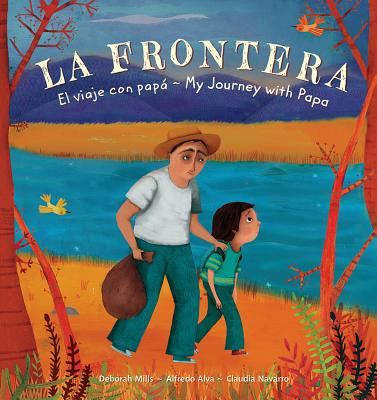 Told from the point of view of a young boy and his father making an arduous journey on foot from Mexico to the U.S. in the 1980s, this bilingual book depicts a child adjusting to a new culture, learning a new language, and finding a new place to belong.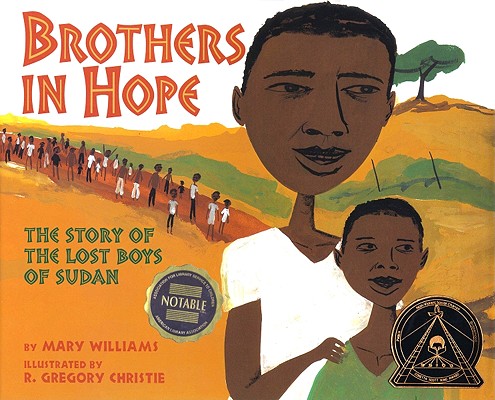 Eight-year-old Garang, orphaned by a civil war in Sudan, finds the inner strength to help lead other boys as they trek thousands of miles seeking safety in Ethiopia, then Kenya, and finally in the United States. The reader is with Garang and the other Lost Boys sharing in their fears and hopes as they flee to safety and a new life.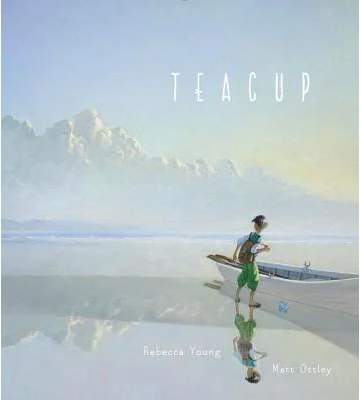 A boy must leave his home and find another. He brings with him a teacup full of earth from the place where he grew up, and sets off to sea. Some days, the journey is peaceful, and the skies are cloudless and bright. Some days, storms threaten to overturn his boat. And some days, the smallest amount of hope grows into something glorious. At last, the boy finds land, but it doesn't feel complete . . . until another traveler joins him, bearing the seed to build a new home.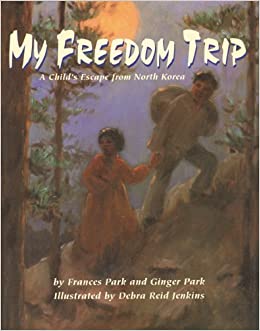 This deeply moving story of a child's escape in the dark of night from North Korea to South Korea is based on memories of the author's mother. Just prior to the outbreak of the Korean War, young Soo secretly crosses the 38th parallel, hoping to join her father on the other side. Because it is dangerous for more than one person to cross at a time, her mother waits behind. At every step there seems to be enemy soldiers, but the child remembers her mother's words—"Be brave, Soo!"—which continue to sustain her even years later.

When the enemy bombs the library, everything burns, and only one book survives. As war rages around them, Peter and his father, alongside so many refugees, flee their home, taking with them a treasure box that holds something rarer than rubies and more precious than gold. They journey through mud and rain and long cold nights, and soon survival becomes more important than any possession. But as the years go by, Peter never forgets the treasure box, and one day he returns to find it. This moving story from celebrated author Margaret Wild is illustrated with Freya Blackwood's subtly affecting artwork, which incorporates pages of children's books in translation. The result is a haunting and beautiful tale of the power of stories and the resilience of the human spirit.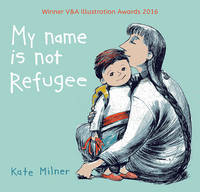 This book is for children who are experiencing a new culture and home after leaving their old home. The story explores what a child will experience, the different people they meet, and how they may feel throughout the journey. It validates their experiences, honors what they bring to their new home, and most importantly reminds them they are a person, not a status.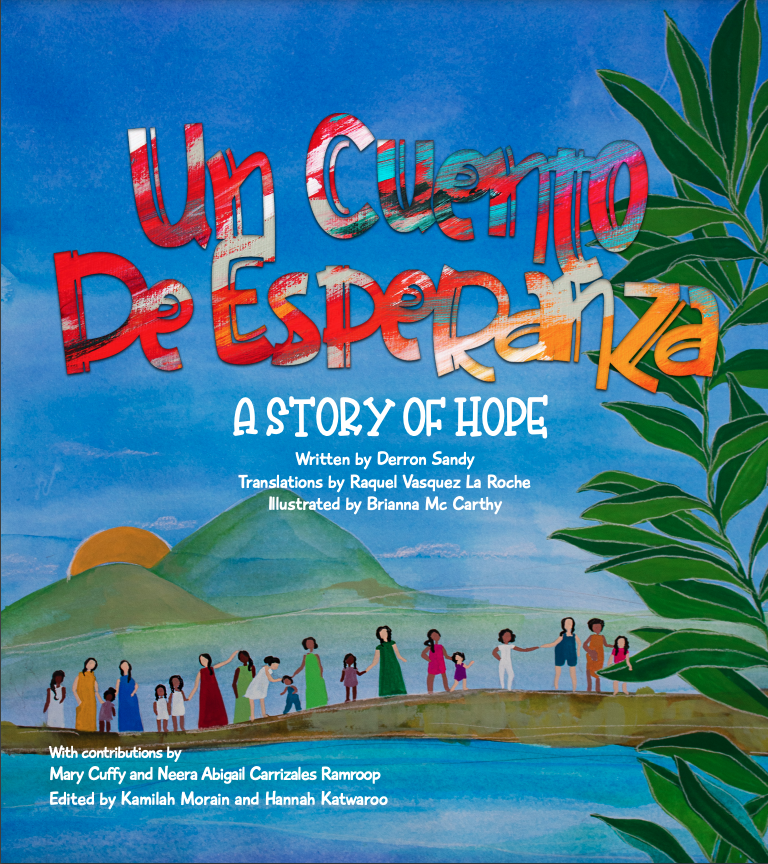 This story, told in both English and Spanish, follows the lives of a young girl called Gabriela and her mother who works as a seamstress as they try to find their way in this new and strange place they now call home. Read it for free here.