For young children, understanding the complexities of gender and sexuality can be a daunting undertaking. But for parents and caregivers, it's never too early to introduce concepts and vocabulary around the LGBTQIA+ community with your kids. In fact, books featuring LGBTQIA+ characters offer kids a unique opportunity to learn about a community and life experiences with which they may or may not be familiar. For kids who identify as LGBTQIA+, seeing themselves reflected in the stories they read can give them confidence and insight into how to tackle real-world experiences. Moreover, kids who don't identify as members of the LGBTQIA+ community can also benefit from connecting with these stories. Providing opportunities for kids to learn and ask questions about the LGBTQIA+ community can pave the way for greater understanding, empathy, and appreciation as they get older.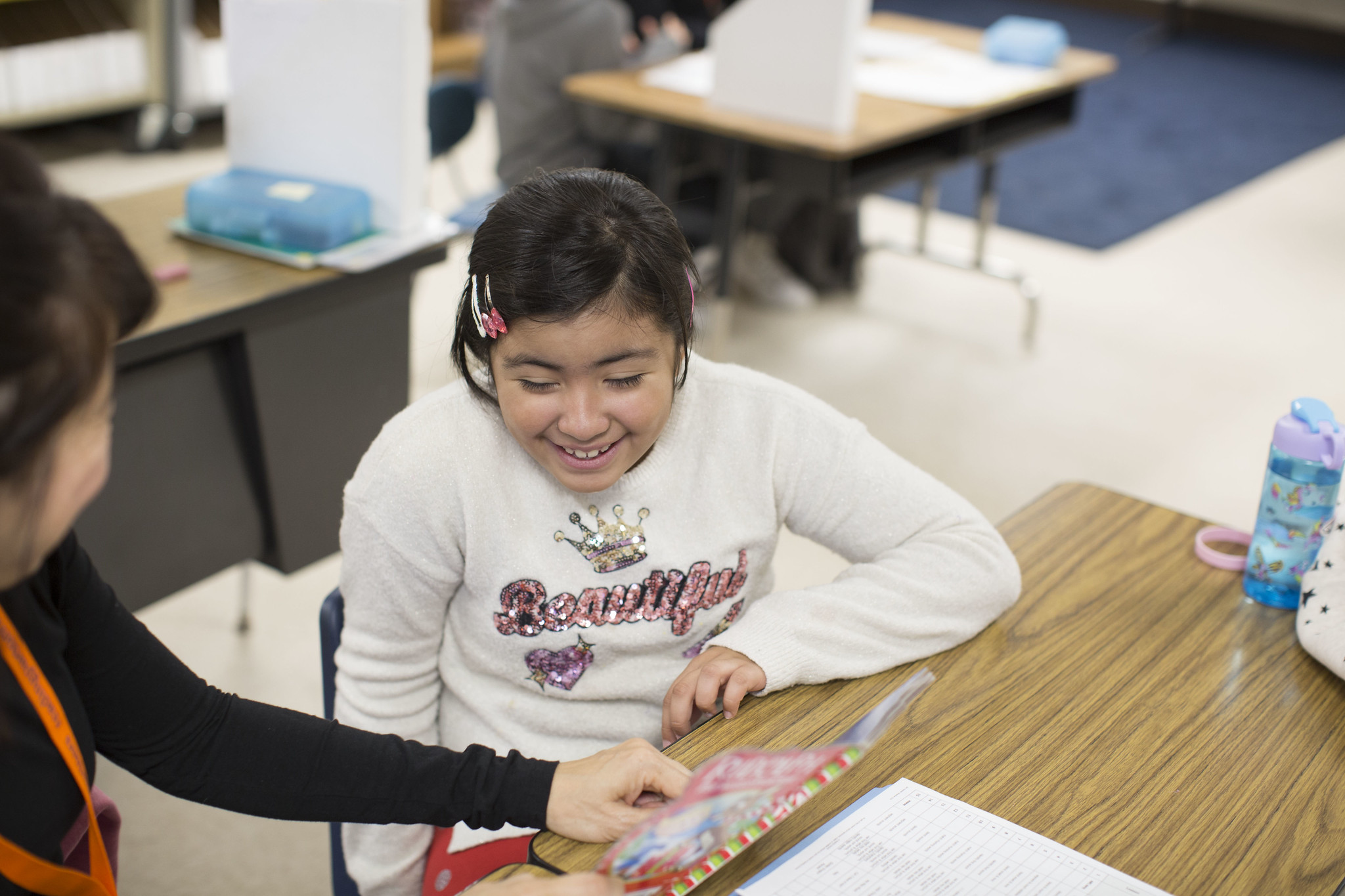 For parents, books offer an opportunity to organically start a conversation with your child about LGBTQIA+ topics. For example, asking children to reflect on how the characters feel, how the characters are similar to anyone they know, or how the characters solve problems are great starting points to reflect on larger topics.
In addition to using books to help start conversations about LGBTQIA+ topics with your child, here are a few more tips:
Start early with age-appropriate topics (even young children notice people's identities!).
Listen to your child and be supportive, be honest, and encourage ongoing conversations.
Break up big topics such as identity into smaller conversations so children have time to digest information and reflect.
Here are 10 inclusive and engaging books to help kids learn more about and relate to the LGBTQIA+ community.

This Day in June by Gale E. Pitman, illustrated by Kristyna Litten
This Stonewall Award-winning book is a colorful, whimsical, validating story of a Pride parade.  Also included is a reading guide filled with facts about LGBT history and culture as well as a note to parents and caregivers with information on how to talk to children about sexual orientation and gender identity in age-appropriate ways.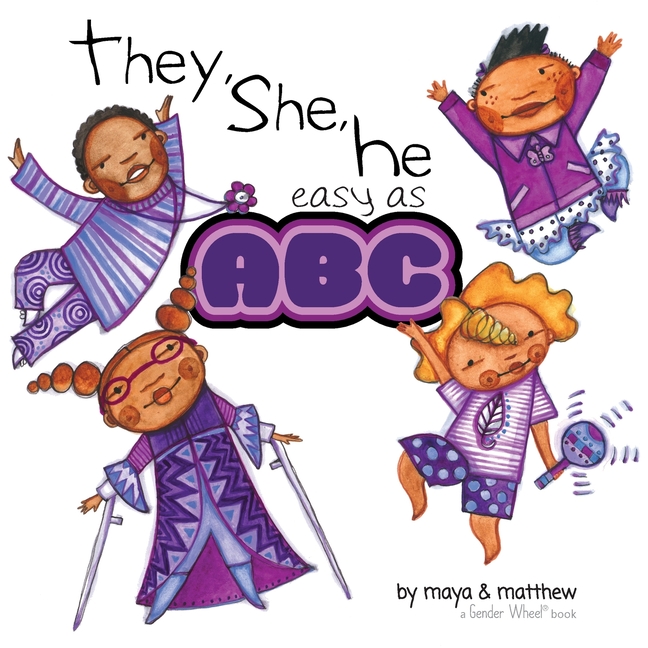 This book uses rhyme, song, and the alphabet to show the diversity of identity and explain how to use pronouns. This book is a great conversation starter to discuss pronouns and gender fluidity with children 3+.
And Tango Makes Three by Justin Richardson and Peter Parnell, illustrated by Henry Cole
And Tango Makes Three is the true story of two male chinstrap penguins in the Central Park Zoo who formed a pair-bond. A zookeeper gives them an egg, and together, the two penguins care for the egg and raise a penguin chick.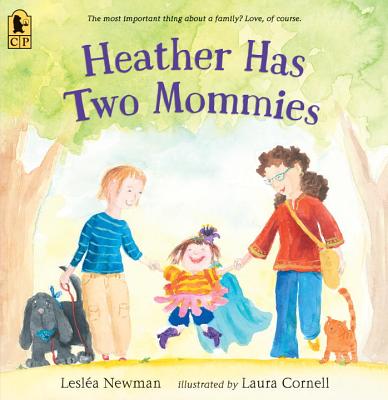 Heather Has Two Mommies by Lesléa Newman, illustrated by Laura Cornell
Heather Has Two Mommies tells the story of Heather's first day of school. The students in her class draw pictures of their families, and the students learn that families can be made up of many different family members.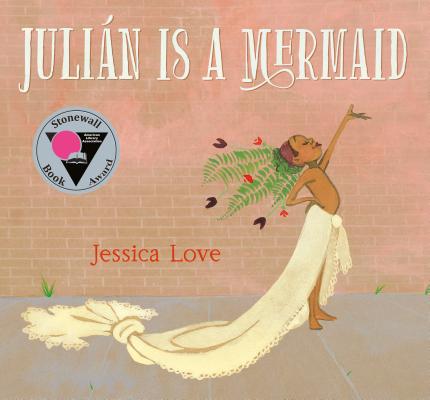 Julián is fascinated by the "mermaids" he meets on the subway and wants to be just like them. This Stonewall Award-winning picture book is a story about being seen for who we are by someone who loves us.  Julián is a Mermaid has been translated into fourteen languages: Catalan, Portuguese, Italian, Chinese, Danish, German, Spanish, Finnish, Norwegian, Swedish, French, Japanese, Dutch & Korean.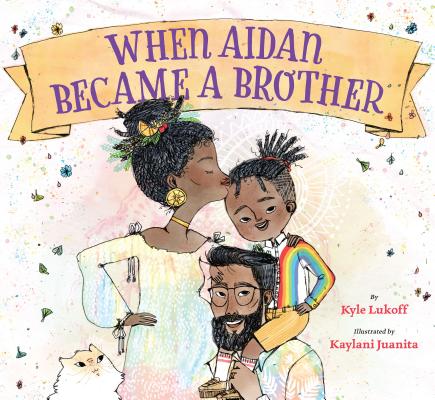 Aidan never felt himself in the clothes he wore, his girly room, and even the name his parents gave him. Once he realized he was a trans boy, Aiden and his family explore gender and identity as he becomes a big brother.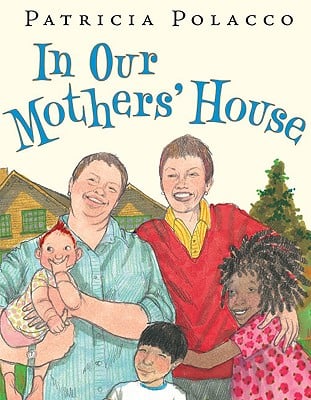 This book, written by the beloved children's author Patricia Polacco, follows the story of a multiracial, same-sex-parented family. This book is ideal for older children and explores themes of adoption, overcoming prejudice, and unconditional love across a lifetime.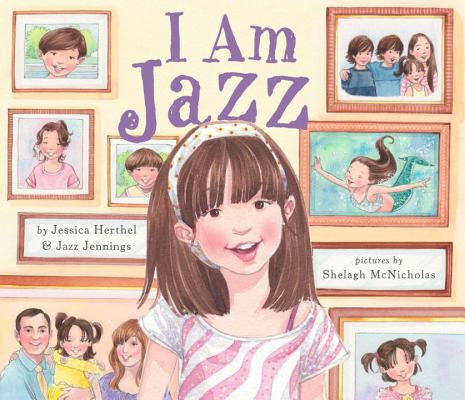 I Am Jazz co-written by Jazz Jennings and Jessica Herthel, illustrated by Shelagh McNicholas
This book is based on Jazz's experiences as a transgender child and is told in a simple way that makes it easy for children to understand what it means to be trans. Click here for an Author Read Aloud of I Am Jazz.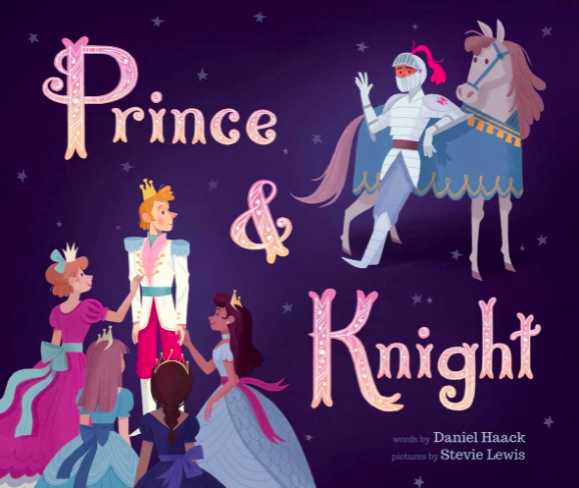 Prince and Knight and Maiden and Princess by Daniel Haack and illustrated by Stevie Lewis and Isabel Galup, respectively
Daniel puts an inclusive spin on the "traditional" fairy tale story to find love in surprising places.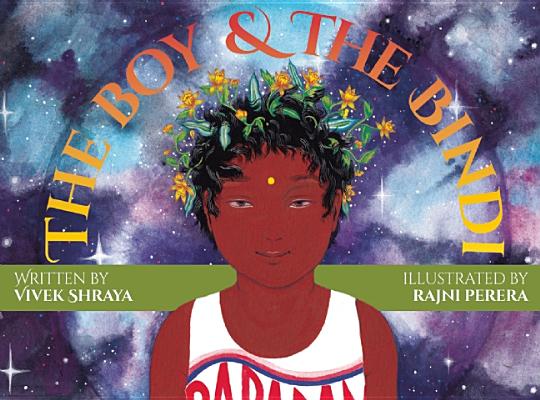 The Boy and the Bindi by Vivek Shraya and illustrated by Rajni Perera
This book follows a South Asian boy fascinated by his mother's bindi, a red dot worn on the forehead by Hindu women. By learning its cultural significance, he is able to live more authentically.
This list was curated by Kayla Weems, Sam Recinos, and Veronica Ferris.