Here at Reading Partners, we believe that in addition to learning about women's historical contributions, we should also know, be, and raise strong women. Our young children need stories that account for the lived experience of women at the margins who are far too often excluded from women's history in the United States and feminist spaces. Here is an expansive book list that focuses on celebrating girls across the spectrum who are taking risks, being leaders, learning lessons, overcoming obstacles, teaching others, and showing this current generation of girls that they too have what it takes to be leaders.

Money Plan, written by Monica Eaton and illustrated by Anastasia Cartovenco
Money Plan offers a clever approach to teaching young readers about money, saving, budgeting, and working hard. Told in rhyming verse, the story follows Mia and her mommy on their Saturday morning trip to the grocery store. When Mia spots her favorite treat, she gets her first introduction to money management.

Throughout history, women eager for adventure have long faced obstacles and opposition. But here are the stories of 25 remarkable women — from pilots to mountain climbers, deep-sea divers to Antarctic explorers — who defied expectations and made their mark on history.
Readers will learn about famous women trailblazers such as Bessie Coleman, famously known as the first Black woman to earn a pilot's license (two years before Amelia Earhart!), as well as lesser-known women, such as Diana Nyad. At age 64, she became the first person to swim from Cuba to Florida without a shark cage. The women's experiences are all different, but they have one thing in common: they didn't let anything get in the way of their dreams!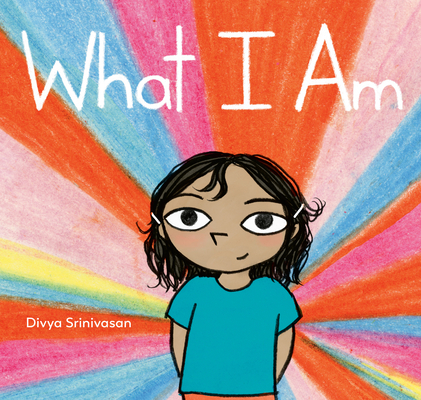 What I Am, written and illustrated by Divya Srinivasan
A young narrator describes herself: a girl, a granddaughter, Indian, and American. Soon, we see the young girl as a plethora of things: selfish and generous, mean and kind, brave and mischievous. While many of these qualities oppose each other, the context and illustrations make it abundantly clear that she speaks the truth. She is a walking contradiction, and that is precisely what makes her both a unique individual and an essential piece of the greater world around her. Divya Srinivasan shows what makes us human and proud to be who we are.

Why can't people live on the moon?
Can I be president when I grow up?
What makes a person good?
These are just some of the questions that bubble forth from one little girl with twinkling eyes and a curious mind. When the girl finds that her big questions make some people uncomfortable, she stops. But then she learns that her questions can solve problems and that asking questions is how we learn and grow.
Celebrate the spirit of curiosity and the joy of learning with this lively picture book about a persistent girl and her quest for knowledge.

Beautifully Me, written by Nabela Noor and illustrated by Nabi H. Ali
Meet Zubi: a joyful Bangladeshi girl excited about her first day of school. But when Zubi sees her mother frowning in the mirror and talking about being "too big," she starts to worry about her own body and how she looks. As her day goes on, she hears more and more people being critical of each other's and their own bodies, until her outburst over dinner leads her family to see what they've been doing wrong—and to help Zubi see that we can all make the world a more beautiful place by being beautifully ourselves.

With her new backpack and light-up shoes, Faizah knows the first day of school is going to be special. It's the start of a brand new year and, best of all, it's her older sister Asiya's first day of hijab–a hijab of beautiful blue fabric, like the ocean waving to the sky. But not everyone sees hijab as beautiful, and in the face of hurtful, confusing words, Faizah will find new ways to be strong.
Paired with Hatem Aly's beautiful, whimsical art, Olympic medalist Ibtihaj Muhammad and Morris Award finalist S.K. Ali brings readers an uplifting, universal story of new experiences, the unbreakable bond between siblings, and of being proud of who you are.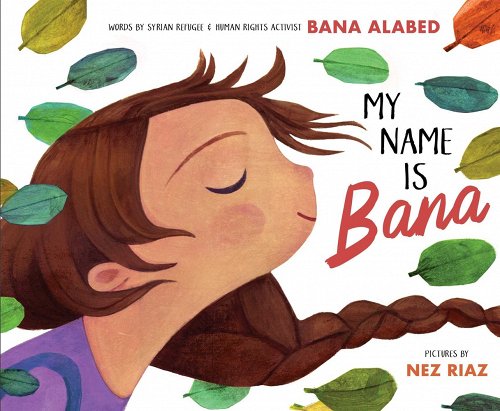 My Name Is Bana, written and illustrated by Nez Riaz
When seven-year-old Bana Alabed took to Twitter to describe the horrors she and her family were experiencing in war-torn Syria, her heartrending messages touched the world and gave a voice to millions of innocent children.
Written in Bana's own words, this picture book offers a uniquely intimate child's perspective on one of the biggest humanitarian crises in history. Bana has lost her best friend, her school, her home, and her homeland. But she has not lost her hope—for herself and for other children around the world who are victims and refugees of war and deserve better lives.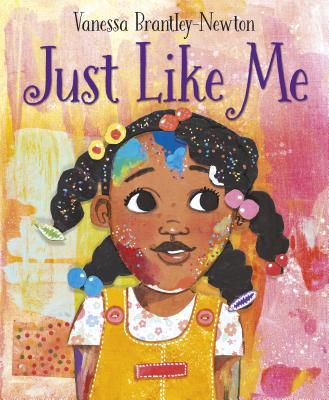 Just Like Me, written and illustrated by Vanessa Brantley-Newton
From Vanessa Brantley-Newton, the author of Grandma's Purse, comes a collection of poetry filled with engaging mini-stories about girls of all kinds: girls who feel happy, sad, scared, powerful; girls who love their bodies and girls who don't; country girls, city girls; girls who love their mother and girls who wish they had a father. With bright portraits in Vanessa's signature style of vibrant colors and unique patterns and fabrics, this book invites readers to find themselves and each other within its pages.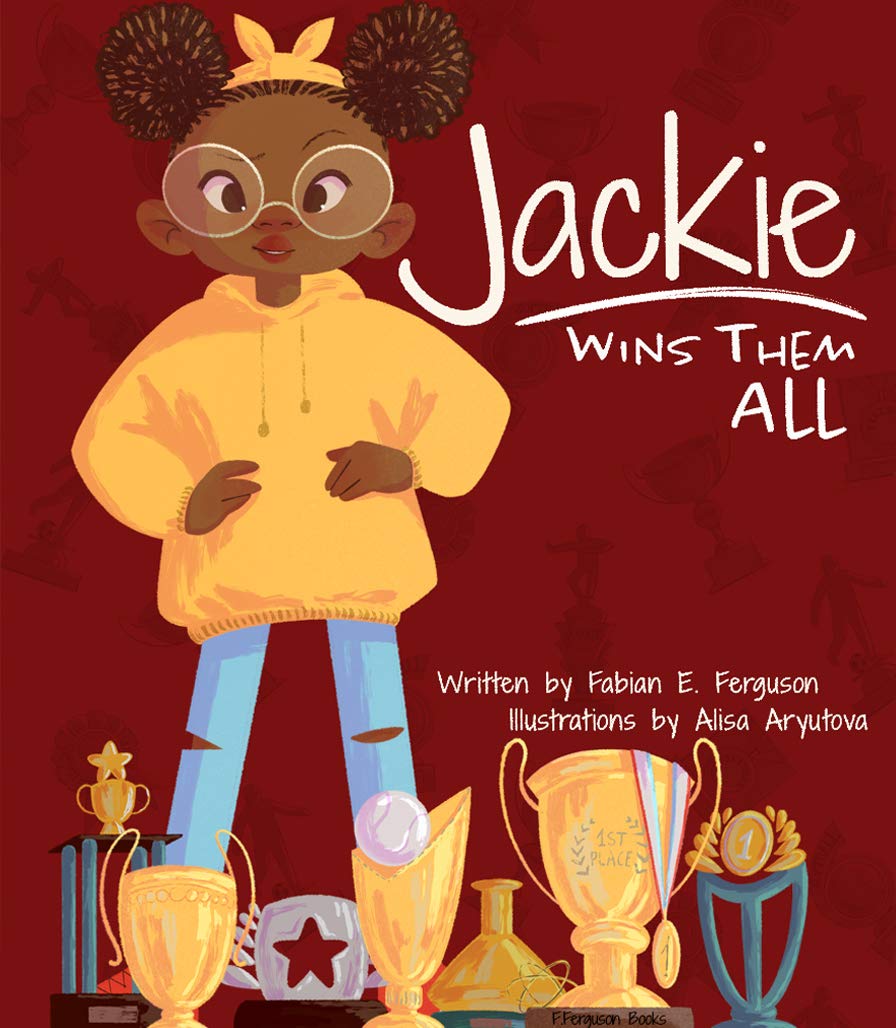 Jackie Wins Them All, written by Fabien E. Ferguson and illustrated by Alisa Aryutova
"Jackie Wins Them All" is an unforgettable coming-of-age picture book for children. It tells the story of a gifted sixth-grader, Jackie J. Spade, who has a knack for winning everything she's tried her hand at. Science fairs, spelling bees, swimming, and skating, and just about anything you can imagine!
But Jackie's about to take on her biggest challenge, the big city track race! Will she win the trophy or will she win something even better?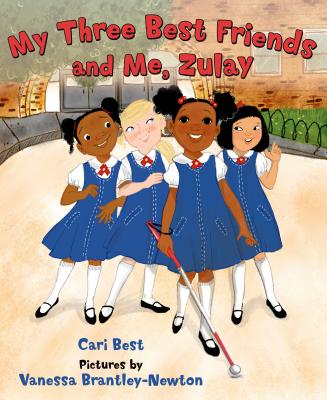 Zulay and her three best friends are all in the same first grade class and study the same things, even though Zulay is blind. When their teacher asks her students what activity they want to do on Field Day, Zulay surprises everyone when she says she wants to run a race. With the help of a special aide and the support of her friends, Zulay does just that.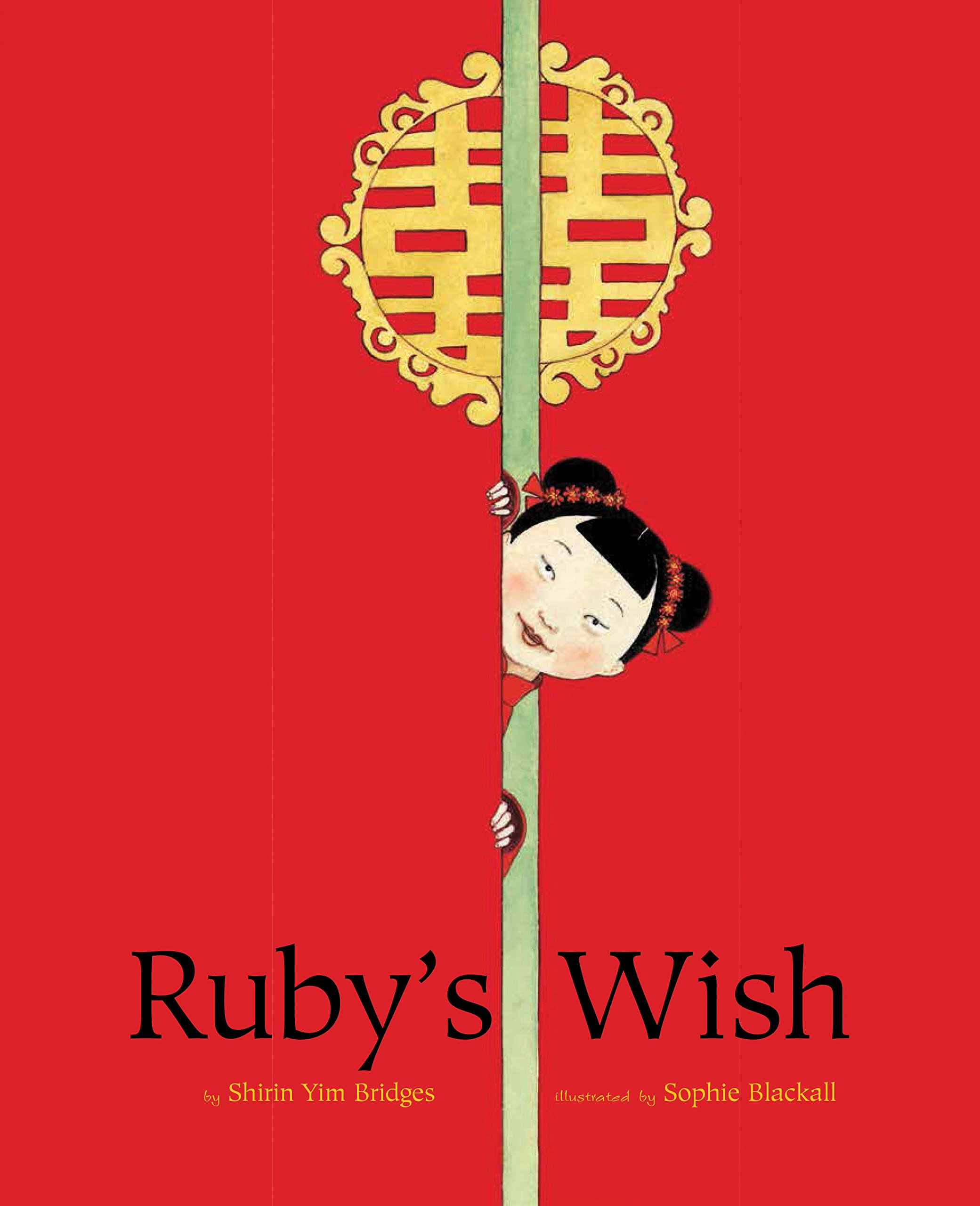 Ruby's Wish, written by Shirin Yim Bridges and illustrated by Sophie Blackall
Ruby is unlike most little girls in old China. Instead of aspiring to get married, Ruby is determined to attend university when she grows up, just like the boys in her family. Based upon the inspirational story of the author's grandmother and accompanied by richly detailed illustrations, Ruby's Wish is an engaging portrait of a young girl who's full of ambition and the family who rewards her hard work and courage.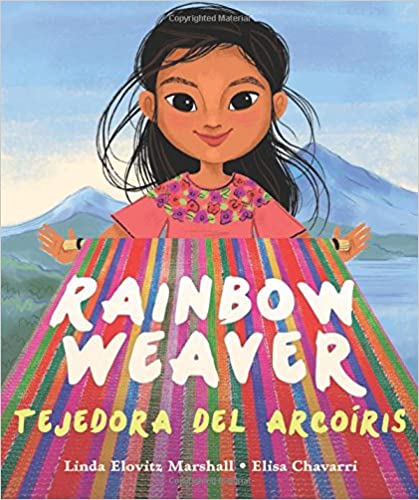 Rainbow Weaver, written by Linda Elovitz Marshall and illustrated by Elisa Chavarri
Ixchel wants to follow in the long tradition of weaving on backstrap looms, just as her mother, grandmother, and most Mayan women have done for more than two thousand years. But Ixchel's mother is too busy preparing her weavings for market. If they bring a good price, they will have money to pay for Ixchel's school and books. And besides, there is not enough extra thread for Ixchel to practice with.
Disappointed, Ixchel first tries weaving with blades of grass, and then with bits of wool, but no one would want to buy the results. As she walks around her village, Ixchel finds it littered with colorful plastic bags. There is nowhere to put all the bags, so they just keep accumulating.
Suddenly, Ixchel has an idea! She collects and washes the plastic bags. Then she cuts each bag into thin strips. Sitting at her loom, Ixchel weaves the plastic strips into a colorful fabric that looks like a beautiful rainbow just like the weavings of Mayan women before her.
This booklist was curated by Alexis Walls, executive assistant, office of the CEO, and Chrishana White, director of equity.