Hensci! (Hello!)
I am a proud member of the Mvskoke (Creek) Nation. Every year, I see our nation, our traditions, and our sacred ceremonial garments paraded in the public eye, often thoughtlessly, thus continuing the use of harmful stereotypes of native peoples. My hope is that diverse stories of all of the different nations and tribes, as well as accurate representation in books and the media, can shift this narrative to one of hope for future generations of people.

The story of the Indigenous person in the United States is a story of resilience and overcoming the attempted genocide by the United States government, both physically and culturally. With that in mind, it is so important to elevate the voices that give us hope. Here, we highlight children's books that speak of the strength of Indigenous people in the face of adversity.
Fry Bread is a personal favorite of mine because not only does it highlight fry bread as a native treat, but it does not shy away from fry bread's dark history. In the aftermath of Indigenous peoples' forced removal from their historical lands, the only food provided by the government was lard and flour. In many cases, they were forced to either make do or die. Fry Bread recognizes the resilience of our nations and cultures. It also provides accurate historical context as to why it's so important to our culture moving forward, and retaining our ancestors' teachings.
Mvto! (Thank you!)
Sam
Here are some more books about Indigenous people and their stories: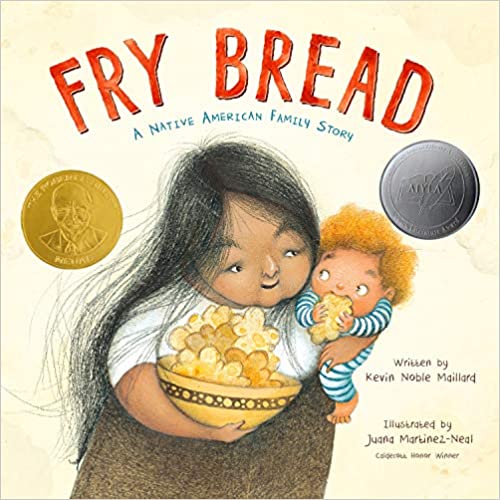 Fry Bread: Told in lively and powerful verse by debut author Kevin Noble Maillard, Fry Bread is an evocative depiction of a modern Native American family, vibrantly illustrated by Pura Belpre Award.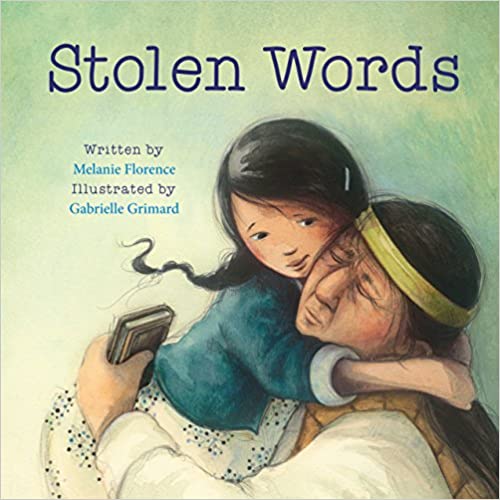 Stolen Words: The story of the beautiful relationship between a little girl and her grandfather. When she asks her grandfatherhow to say something in his language –Cree – he admits that his language was stolen from him when he was a boy. The little girl then sets out to help her grandfather find his language again. This sensitive and warmly illustrated picture book explores the intergenerational impact of the residential school system that separated young Indigenous children from their families. The story recognizes the pain of those whose culture and language were taken from them, how that pain is passed down, and how healing can also be shared.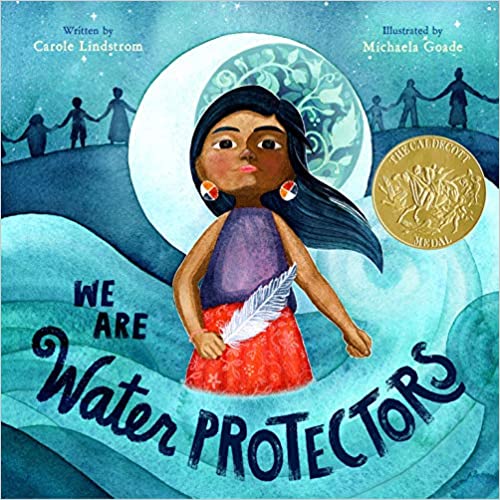 We Are Water Protectors: Inspired by the many Indigenous-led movements across North America, We Are Water Protectors issues an urgent rallying cry to safeguard the Earth's water from harm and corruption―a bold and lyrical picture book written by Carole Lindstrom and vibrantly illustrated by Michaela Goade.
We Are Grateful Otsaliheliga: The Cherokee community is grateful for blessings and challenges that each season brings. This is modern Native American life as told by an enrolled citizen of the Cherokee Nation.
The word otsaliheliga (oh-jah-LEE-hay-lee-gah) is used by members of the Cherokee Nation to express gratitude. Beginning in the fall with the new year and ending in summer, follow a full Cherokee year of celebrations and experiences. Written by a citizen of the Cherokee Nation, this look at one group of Native Americans is appended with a glossary and the complete Cherokee syllabary, originally created by Sequoyah.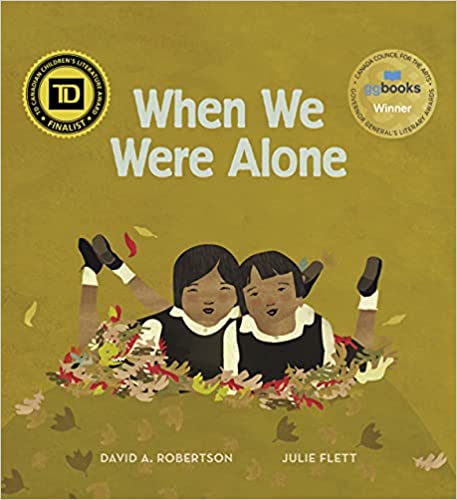 When We Were Alone: A young girl notices things about her grandmother that make her curious. Why does her grandmother have long, braided hair and beautifully coloured clothing? Why does she speak Cree and spend so much time with her family? As she asks questions, her grandmother shares her experiences in a residential school, when all of these things were taken away.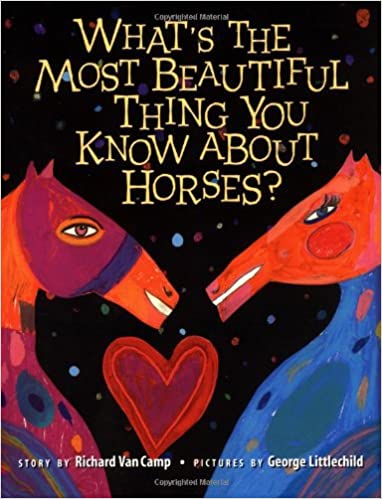 What's the Most Beautiful Thing You Know About Horses?: "I'm a stranger to horses and horses are strangers to me," admits the author/narrator at the beginning of this delightful tale of discovery. Members of the Dogrib nation from Canada, Van Camp's people use dogs instead of horses. Yet Van Camp has always been curious about horses. So he sets off on a playful search for "the most beautiful thing about horses," talking to family, friends, and even artist George Littlechild, who is a Plains Cree and knows something about horses. The answers Van Camp gets range from zany to profound: Horses can run sideways. Horses have secrets. Horses can always find their way home. Littlechild's bold and fanciful paintings perfectly capture Van Camp's playful vision of the world.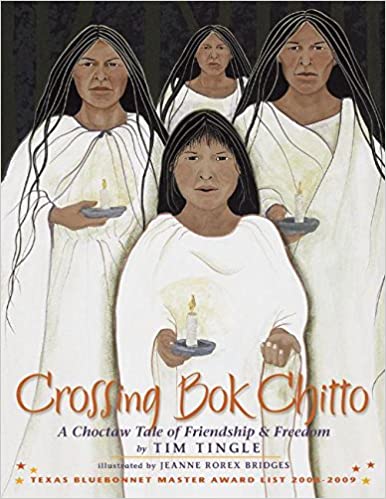 Crossing Bok Chitto: A Choctaw Tale of Friendship & Freedom: When it was first published, Crossing Bok Chitto took readers by surprise. This moving and original story about the intersection of Native and African Americans received starred reviews and many awards, including being named an ALA Notable Children's Book and a Jane Addams Honor Book. Jeanne Rorex Bridges' illustrations mesmerized readers—Publishers Weekly noted that her "strong, solid figures gaze squarely out of the frame, beseeching readers to listen, empathize and wonder." Choctaw storyteller Tim Tingle blends songs, flute, and drum to bring the lore of the Choctaw Nation to life in lively historical, personal, and traditional stories.
Reading Partners book lists are curated in order to share some of the many titles that we love and to spark curiosity in learning more about a diverse range of topics, cultures, and people. While we think our book list is a great place to start, here are some additional resources we encourage you to explore as well.