Experiencing food is visceral. It connects all of our senses: taste, touch, sight, sound. Thus, food memories are more vivid than most of our memories—transporting us back to a place and time with specific details to draw upon. Perhaps this is why food is such a strong force of connection across cultures.
Depending on the cultural history or background of one's family or surrounding community, we may each experience distinct food traditions passed on through generations. But the shared experience of communal connection through food is universal. Whether stuffing dumplings while surrounded by family or serving up Saint Berry's famous lemon pound cake at church on Sunday, these food memories are carried with us in our minds and hearts.
Andrea Cherng, Chief Brand Officer at Panda Express*, describes how food, stories, and books converge as a loving invitation to connect with children.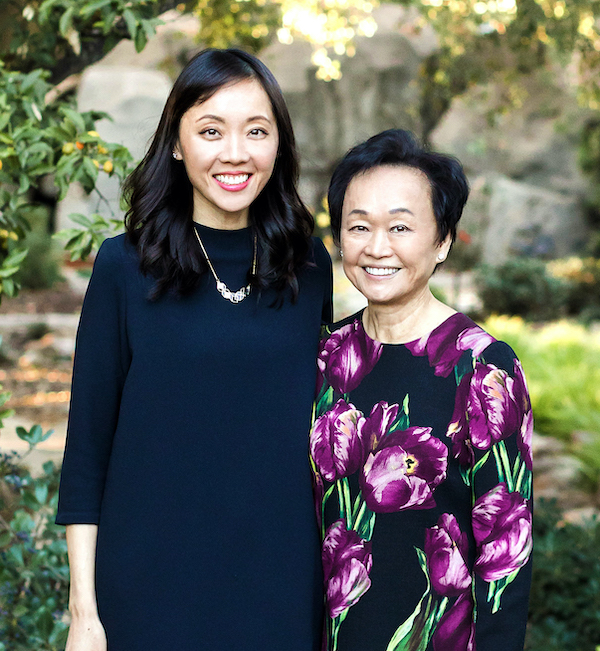 Andrea Cherng and her mother, Peggy Cherng (co-founder of Panda Express).
Andrea recalls, "In Chinese culture, making food and gathering around the table is an invitation to experience the love and care of your family. As a child, though I was wrapped in the warmth of my family's kitchen, I never saw the food or the vibrant family gatherings of my childhood depicted. Today, I watch with incredible gratitude as our next generation learns from alphabet books picturing American Chinese food and storybooks that celebrate how love and heritage can be shared through food."
Inspired by Andrea's food memories, we invite you to explore Reading Partners teams' fondest food memories along with some diverse book pairings. Then, share food memories of your own by inviting kids in your life into the kitchen to learn, connect, and create memories of their own.
The Reading Partners team's food memories and diverse book pairings
Fruit-flavored paleta on a hot summer day
Book recommendation: Paletero Man by Lucky Diaz
"I have wonderful memories of summer afternoons at my grandma's house where all the kids would run outside as soon as they heard the first 'ding ding' of the local street vendors, especially the paletero (ice cream vendor). There was nothing quite like an ice cold, fruit-flavored paleta on a hot summer day."
– Khassaundra Whitehead, interim director, institutional giving
This food memory is connected with Mexican American culture and Mexican paletas.
Acorn stew in a styrofoam cup
Book recommendations: Native Indian Wild Game, Fish & Wild Foods Cookbook: Recipes from North American Native Cooks (ISBN 13: 9781565230774)
"When I was younger and my family would go to visit our relatives living on a reservation in Northern California, we would gather together with other families sometimes. At these gatherings, a variety of foods would be shared and one of them was acorn stew. My aunt and mom hated it because they had been forced to eat it as kids and it never grew on them but I never minded it. I would sit at a table with my grandmother and her siblings/in-laws and eat the warm, brown, thick soup out of a small white styrofoam cup. I remember that one of the elders told me I had an old soul because I was the only kid she knew who would happily eat it. I haven't had acorn stew for a long time but I remember the texture being something between liquid white Elmer's glue and broth thickened with a cornstarch slurry. It was smooth and kind of rich tasting but the flavors were really simple and light."
– Simone Moore, program operations associate
This food memory is connected with Simone's lineage as a member of the Karuk tribe with indigenous roots in the northwestern part of what is now California.
"Soul food" in the church cafeteria on Sunday evenings
Book recommendations: Soul Food Sunday by Winsome Bingham, Feeding the Soul (Because It's My Business): Finding Our Way to Joy, Love, and Freedom by Tabitha Brown
"I have a strong memory of a food tradition that goes back to my childhood and growing up in the church! I grew up in the Baptist church and soul food was a part of that culture for me. Every Sunday evening after service, my church's congregation would go to the cafeteria for freshly prepared 'soul food' cuisine such as fried chicken, macaroni and cheese, collared greens, candied yams, corn bread, french fries, fried fish, and tasty desserts like pound cake and sweet potato pie. I haven't gone to church since I was about 16 but even now whenever I am somewhere and can smell food deep frying or cakes baking in an oven, I am suddenly hit with nostalgia of my youth. Even now whenever I visit my parents I force them to bring me back chicken wing dinners and Saint Berry's famous lemon pound cake."
– Maruice Huff, marketing and communications coordinator*VISTA
This food memory is connected to Maurice's Southern and Baptist roots.
Burek in the streets of Croatia
Book recommendation: Mediterranean Cookbook for Kids, Rosemary Hankin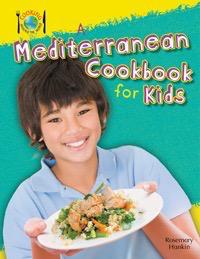 "When my now-wife and I had only been dating for a few months, we traveled together to visit her family in Croatia. I quickly fell in love with many new foods, particularly a meat-filled pastry dish with Turkish origins called burek. Shortly after discovering this new edible treasure, we attended an event for my wife's cousin where I was delighted to find that burek was being served. What luck! After eating a few of these rather hefty dishes with drinkable yogurt (as is the tradition), I was surprised and a bit embarrassed to realize that the burek was just the first of many courses yet to come. Juha (soup) came next followed by a predjelo (appetizer) of prosciutto and cheese. Then came the salads, the pasta, a robust meat plate and finally an array of desserts. And all the while, many eyes were on me to ensure I was enjoying the elaborate feast. Needless to say, I didn't want to let anyone down despite the fact that I had clearly overextended myself on the very first dish."
– Mike Todd, senior marketing and communications director
This food memory is connected to Mike's Croatian family by marriage. While Burek itself has Turkish origins, it can be found throughout Croatia and other Balkan countries.
Grammy's elusive gravy on Thanksgiving Day
Book recommendation: The Carolina Cookbook, by BookSumo press
"When I was little, my grandma would always make the gravy for our Thanksgiving dinners. She's an amazing cook, so my cousins and I always thought it was this delicious, elusive, secret family recipe that she'd only bring out on special occasions. It was so good, we always told her to make a gallon of it so we could douse our entire Thanksgiving meal in gravy. We even had a nickname for it: 'God's tears,' inspired by the idea that it was so incredibly good that we figured it had to come straight from an all-knowing entity. Once we got a little older and started helping out in the kitchen more, we realized that Grammy's God's Tears Gravy was less of a made-from-scratch masterpiece, but a $1 packet of powder that she just added hot water to. We were shocked. But the name stuck, and to this day we make sure that Grammy has plenty of packets of that gravy so she can make enough God's Tears to go around."
– Ally Bush, marketing and communications associate
This food memory is connected to Ally's Southern roots in South Carolina.
Family Pelmeni assembly line
Reading recommendation: "Our Quest To Build A Great Global Dumpling List," NPR
"Growing up, my mom and some of her friends would get together to make homemade pelmeni (which are Russian dumplings). Me, my siblings, and the kids of my mom's friends would all be invited to help out. Someone would start with rolling out the dough into longs and wide sheets. Then we would use glass cups to cut out circles in the dough which would be where the dumpling filling would go into. Someone would add the pork and onion filling to the dough circles and shut them closed. My favorite part of it all is that after all of the hard work, we would eat a meal together where we would cook some of the pelmeni we made and then the rest would be frozen and distributed among the families."
– Rita Mecicar, community engagement associate
This food memory is connected to Rita's Russian, Ukrainian, and Moldavian culture.
Prime rib roast on Christmas Eve
Book recommendation: Cooking Class Global Feast! by Deanna F. Cook
"Anytime I go to a steakhouse I am transported back to Christmas Eve at my uncle's house in Washington state. I think about the juicy, tender meat with the mouth-watering aus jus and the spicy, sinus-opening horseradish."
– Alexis Acciani, senior manager of national community engagement
This food memory is connected with Alexis's upbringing in the pacific northwest.
* Panda is a generous sponsor of Reading Partners. The Panda Cares Foundation's purpose is to serve the Health and Education needs of underserved youth and to foster the spirit of giving.