I distinctly remember sitting on my bed the morning of July 21, 2007, waiting for my mom to get ready for the day. This felt like the most important day in my 11 years of life—the day Harry Potter and the Deathly Hallows was released. I needed to get my hands on a copy, but my mother was dragging her feet. My childhood is riddled with similar memories of me anxiously waiting to get my hands on the next book in a series so that I could fly off into a world of magic, adventure, and mischief.
Books are truly wonderful creations that allow us to live another life for a few hours, pushing us into a universe, unlike our own, and teaching us lessons we may not realize for years to come. But let's be honest, books have dramatically changed since 2007, and mostly for the better.
I, for one, get incredibly jealous when I walk past a bookstore and see the covers of new children's books. Sure, I could go in and buy it for myself, and not have to wait for my mother to jump on the bandwagon, but the magic isn't quite the same.
Children's literature has come a long way since I was a child. Many of today's books are not only beautifully crafted but they also provide representation of diverse experiences. Our students of color, our female-identifying students, our queer students, our uniquely-abled students, and more, are now able to have their experiences validated through the books they read.
With that in mind, here are seven gems I wish I had gotten to read when I was a kid and a teenager because they would have drastically shaped the person I am today, and the journey I went on to get here.
-Nemanja Demic, Senior volunteer coordinator, Reading Partners Seattle

Julian is on the subway with his abuela when he spots three fabulously, bedazzled women. Their hair is pressed, their gowns are flowing, and their confidence is through the roof. Julian is not content with just admiring these queens; he wants to join them. As with any adventure in fashion, Julian makes a mess and worries what his abuela will think when she sees. More importantly, what will abuela think when she sees Julian decked from head to toe in palm fronds, lacey curtains, and pearls?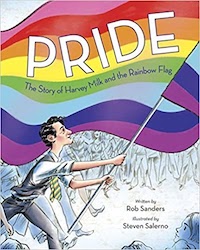 This beautifully illustrated book shares the powerful and deeply moving story of the gay pride flag. From its beginning in 1978 with Harvey Milk, a queer activist, to its continued role in the queer community today. The much loved, rainbow flag is known across the globe, but its roots are not as known. This book brings the rainbow flag into new limelight in a child-friendly way that many adults would also benefit from reading.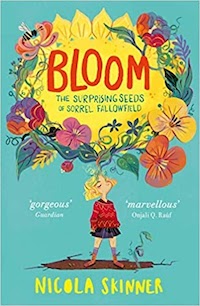 Were you the student in school who was so good that the teachers would come to you for help? Well, that's exactly who Sorrel Fallowfield is! That is, until she started to grow in a very interesting way. Suddenly, she's hearing voices, seeing things that others don't, and fighting the desire to plant seeds anywhere and everywhere. That's all happening before the flowers start to sprout out of her head!
The last four books on our list are more suited for advanced readers. Of course, anyone could pick them up and read them to younger readers; but the concepts may be beyond their years.
The hum of magic is thick in the air, and the tribes of Orisha in West Africa thrive in cohesion. Until one night, when magic is taken away by a ruling, oppressive family of royalty. Those who practiced the old ways of magic lost many they loved, and lost pieces of themselves. However, the tide is turning—young maji are returning to their former glory with the sudden return of magic. However, is it enough to restore a long forgotten peace in a kingdom ruled through fear and intimidation?
 Internment by Samira Ahmed (ages 12 and up)
Dystopian futures can feel all too real these days, and Internment is not set too far from our current reality. Layla Amin is a 17-year old Muslim-American living in a US-based internment camp built out of fear and prejudice. Layla is not one to sit in internment and accept the life forced upon her. Instead, she leads a revolution fighting for the rights of her people.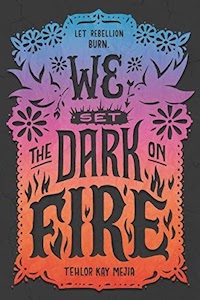 Daniela Vargas is a teen living in a time where women are taught to excel at running their husbands' houses or in raising children. Vargas attends Medio School for Girls, an elite academy specialized in training young women in these two skill sets. Vargas is then approached to serve as a spy for a resistance group. The group hopes to reverse Medio's oppression of women and regain the rights women once had thanks to valiant females who came long before Vargas' time.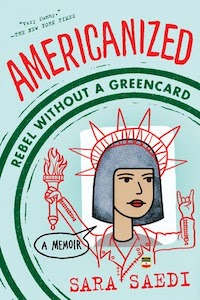 Sara Saedi's journey starts at age 13 when she first discovered that she broke the law every single day by simply being alive in America. You see, Saedi was an undocumented immigrant from the Middle East. This story seamlessly discusses fear of deportation, the process of getting a green card, and the everyday angst a 13-year-old faces. From dating to family problems, Saedi takes the reader on the emotional journey of being an undocumented teenager.