The past ten years have brought a new wave of diversity, representation, creativity, and exceptional storytelling to the literature world. From children's books to adult fiction, the written word and creative illustration continue to inspire and entertain. We assembled a list of some of our favorite reads of the last decade, spanning 2010-20.
While this list captures many of our favorite reads, we hope you'll use this as a launching point to dive into many more of the great books this decade has to offer that didn't make our list.
Here are some of our top picks for the best books of the decade.
Children's books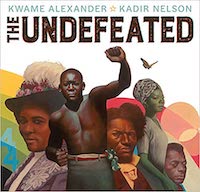 Undefeated is an ode to the African American experience. Written in the form of a long poem, it covers the history of slavery in the US, the passion of civil rights leaders, and the enduring spirit of Black lives. With references to figures such as Martin Luther King, Jr., Langston Hughes, and Gwendolyn Brooks, it acknowledges the struggles of the past while remaining optimistic about the present and future.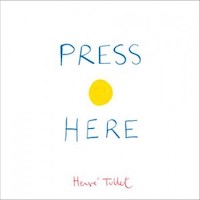 This interactive story begins with an invitation to press a yellow dot. From the cover of the book to the last page, readers will be shaking, tilting, moving, and grooving. This imaginative book is unlike any other and along the way will teach your reader about cause and effect.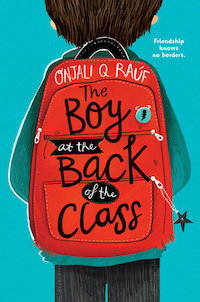 New student Ahmet's arrival in his new school sparks curiosity in the rest of his classmates. Ahmet doesn't smile much, and he remains pretty quiet in his seat at the back of the classroom. When his peers learn that he is a Syrian refugee separated from his family, they hatch a plan to reunite him with his loved ones. Filled with humor and heart, this touching story reminds readers of the power of community and that everyone deserves a place to call home.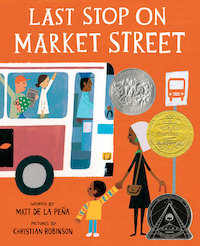 CJ and his grandma always ride the bus across town together every Sunday. But this Sunday, CJ starts asking her questions about why they take the bus and not a car, why he doesn't have an iPod, and why their bus stop is in the dirty part of town. With each answer, Grandma helps CJ see the beauty in their lives and in the world around them.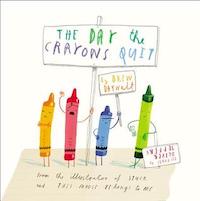 What would you do if one day all your crayons decided to quit? Duncan just wanted to color, but his favorite drawing utensils had had enough. With the close quarters inside the crayon box, it's no wonder there was so much drama. Find out why Beige is feeling overshadowed by Brown, why Blue is experiencing burnout, and why Orange and Yellow are not on speaking terms in this colorful book.

In this autobiography by one of the most talented modern-day writers, Jacqueline Woodson tells the story of her childhood through verse. She explains how she always felt "halfway home" between South Carolina and New York and what it like growing up as an African American in the 1960s and 70s. From Jim Crow to the Civil Rights Movement, this poem is a powerful reflection of the Black experience.
Young adult books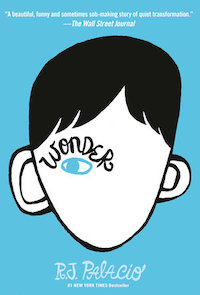 Wonder by RJ Palacio
August Pullman has always looked different. When he enrolls in a mainstream school for the first time, all he wants is to be an ordinary kid. But with an extraordinary face, it may be harder than he thought. August's story is told from several perspectives: his own, his sister's, her boyfriend's, and others'. All of the points of view converge to paint the picture of one community's struggle with empathy, compassion, and acceptance.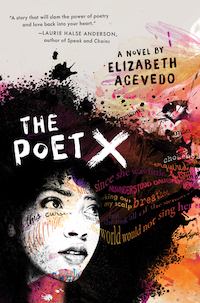 The Poet X by Elizabeth Acevedo
For Xiomara Batista, living in Harlem with her strict Mami has made it hard for her to speak her mind. But within the confines of her leather notebook, she can write anything she wants, even about the boy that her family can never find out about. When she is invited to join her school's slam poetry club, she realizes that performing her poetry is her calling because silence is not an option.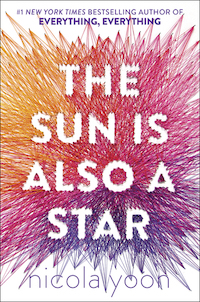 Natasha is a girl who believes in science and facts. Daniel is a boy whose identity revolves around him being a good son and a good student. When the two meet on a crowded street in New York City, neither one expected fate and love to intervene.

In Orïsha, Burners can ignite fires, Riders control the waves, and Zélie Adebola's mother is a Reaper who can summon forth souls. But one night, the magic of Orïsha disappears. Zélie is the only one who can strike against the anti-magic monarchy and bring back the power to her mother and the rest of her people.
Inspired by the Black Lives Matter movement, this book is about Starr Carter, a sixteen-year-old torn between two worlds: her poor neighborhood and her fancy suburban prep school. But one day, her entire world shatters when she witnesses the fatal shooting of her childhood best friend. Starr is the only person alive who can say what happened that night, but what she chooses to say, or not say, could upend her community or endanger her life.
Adult books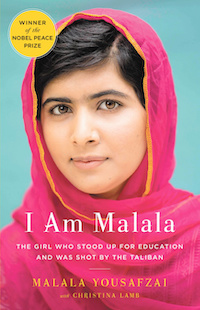 This remarkable, award-winning true story of one girl who stood up for her education has swept the world by storm. Malala was just fifteen years old when the Taliban shot her in the head on her school bus. Her story is an inspiration for girls everywhere fighting for their right to an education.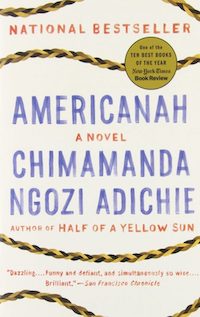 Americanah by Chimamanda Ngozi Adichie
Americanah is a story of immigration, Blackness in America, and love. When Ifemelu moves from Nigeria to Philadephia to attend college, she leaves behind her love, Obinze. Ifemelu experiences hardships and triumphs as she adjusts to her new life and comes to terms with what it means to be Black in America.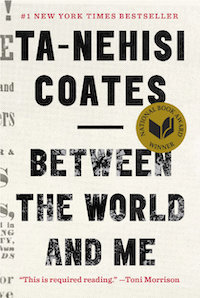 In this revolutionary book, Ta-Nehisi Coates addresses some of the biggest questions about American History and the intimate concerns from a father to a son. He asks what it is like to inhabit a Black body and how we can acknowledge and live with the fraught history of racism in this country. Through a personal narrative and dedicated research, this book comes in the form of a letter to Coates' teenage son.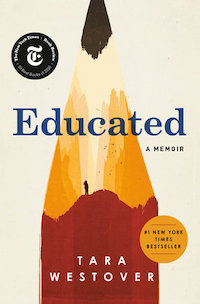 Educated by Tara Westover
Tara Westover's childhood is unlike any other. She and her family are survivalists, isolated from modern society in the mountains of Idaho. Because of her unique upbringing, Tara had no formal education her entire life. But when her older brother decides to break away from the family and go to college (to the horror and disappointment of their family), Tara wants to follow in his footsteps. Her thirst for knowledge takes her through college and eventually to Harvard and Cambridge.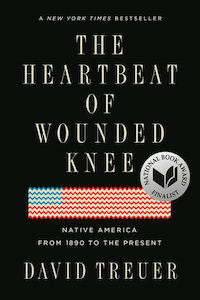 Growing up on an Ojibwe reservation in Minnesota, David Treuer uncovers the true history of Native Americans in this award-winning book. A balance of history, reportage, and memoir, Treuer explores the tribes' cultures, the impact of land seizures on Native Americans, and the forced assimilation of native children in schools. This essential book reflects the struggle of Native tribes to maintain their identity under a government that has tried to ignore them.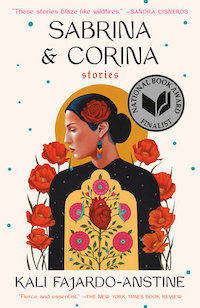 Sabrina and Corina is a collection of stories celebrating the ancestry and lives of Latina characters in the American West. Set in Denver, Colorado, Fajardo-Anstine's characters exude caution, grace, and force as they traverse the ups and downs of womanhood.