Within the broader Hispanic/Latinx community, we often celebrate our ancestors, culture, history, and contributions to this world as part of our everyday lives. The "who we are" is embedded in how we live and in our decisions. It is what makes us amazingly, and diversely, different. Despite having a range of differences that make each one of us unique, we are also united by a deep love for our customs and traditions, no matter how similar or distinct they may be.
We invite you to celebrate the richness of Hispanic/Latinx culture through the following books that exemplify who we are and what unites us: a group of people whose origin stories start in different countries, are multiracial, multicultural, and have a caldero full of love for family and friends.

A moving bilingual ode to the unshakeable bond between a parent and child in the tradition of Runaway Bunny and The Wonderful Things You Will Be, from a New York Times bestselling creator.
If I were a sheep, you would be a lamb.
If I were a bear, you would be a cub.
As a mother holds her toddler, they muse over the way their love would translate if they were different animals. But no matter how they change, they will always be "us." This bilingual story is a timeless ode to the unshakable bond between parent and child.
Si yo fuera una oveja, tú serías un cordero.
Si yo fuera una osa, tú serías un osenzo.
Con su niño en brazos, una madre contempla cómo sería elamorentre ellos si fueran diferentes animales. Pero por mucho que cambien,no importa. Siempre serán"nosotros". Este cuento bilingüe es una oda eterna al lazo irrompibleentre madre e hijo.

When the book opens Alma Sofia Esperanza José Pura Candela feels that her name is too long. Her father, upon hearing Alma's complaint, offers to tell her the story of her name. For each name her father tells her about the relative she was named for and Alma is able to make a connection between herself and the relative. After hearing about her five other names Alma asks about her first name. Her father explains that there is no other Alma, just her. At the end of the book Alma feels her name fits and that she has "a story to tell.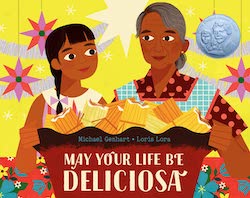 A delicious and fortifying picture book inspired by the author's family, featuring the Mexican tradition of holiday tamale-making
A 2022 Pura Belpré Award Illustrator Honor Book
"What is the recipe?" I ask. Abuela laughs. "It is in my heart, Rosie. I use mis ojos, my eyes, to measure. Mis manos, my hands, to feel. Mi boca, my mouth, to taste. My abuela gave it to me, and I am giving it to you." Each year on Christmas Eve, Rosie's abuela, mamá, tía, sister, and cousins all gather together in Abuela's kitchen to make tamales—cleaning corn husks, chopping onions and garlic, roasting chilis, kneading cornmeal dough, seasoning the filling, and folding it all—and tell stories. Rosie learns from her abuela not only how to make a delicious tamale, but how to make a delicious life, one filled with love, plenty of spice, and family.

Gloriously illustrated and lyrically written, Islandborn is a celebration of creativity, diversity, and our imagination's boundless ability to connect us—to our families, to our past and to ourselves.

A vibrant picture book celebrating the strength of community and the tastes of summer from Latin Grammy-winning musician Lucky Diaz and celebrated artist Micah Player.
Ring! Ring! Ring! Can you hear his call?
Paletas for one! Paletas for all!
What's the best way to cool off on a hot summer day? Run quick and find Paletero José!
Follow along with our narrator as he passes through his busy neighborhood in search of the Paletero Man. But when he finally catches up with him, our narrator's pockets are empty. Oh no! What happened to his dinero? It will take the help of the entire community to get the tasty treat now.
Full of musicality, generosity, kindness, and ice pops, this book is sure to satisfy fans of Thank You, Omu! and Carmela Full of Wishes.
Includes Spanish words and phrases throughout, an author's note from Lucky Diaz, and a link to a live version of the Lucky Band's popular song that inspired the book.

Get ready to practice your Spanish ABC's, en Español of course. Celebrate with us as we pay homage to Afro-Latinos and our culture. A culture full of a rich history, champions, strength, variety, pride and color. Every child should be able to see themselves when they gaze through the illustrations of a book as their stories are told. We hope this book puts a smile on your face, ENJOY! This book is something for the whole family to appreciate and can be read entirely in both English and Spanish!

A Song of Frutas by Margarita Engle and illustrated by Sara Palacio
From Pura Belpré Award–winning author Margarita Engle comes a lively, rhythmic picture book about a little girl visiting her grandfather who is a pregonero—a singing street vendor in Cuba—and helping him sell his frutas.
When we visit mi abuelo, I help him sell
frutas, singing the names of each fruit
as we walk, our footsteps like drumbeats,
our hands like maracas, shaking…
The little girl loves visiting her grandfather in Cuba and singing his special songs to sell all kinds of fruit: mango, limón, naranja, piña, and more! Even when they're apart, grandfather and granddaughter can share rhymes between their countries like un abrazo—a hug—made of words carried on letters that soar across the distance like songbirds.

This resonant and award-winning picture book tells the story of one girl who constantly gets asked a simple question that doesn't have a simple answer. A great conversation starter in the home or classroom—a book to share, in the spirit of I Am Enough by Grace Byers and Keturah A. Bobo.
When a girl is asked where she's from—where she's really from—none of her answers seems to be the right one.
Unsure about how to reply, she turns to her loving abuelo for help. He doesn't give her the response she expects. She gets an even better one.
Where am I from?
You're from hurricanes and dark storms, and a tiny singing frog that calls the island people home when the sun goes to sleep….
With themes of self-acceptance, identity, and home, this powerful, lyrical picture book will resonate with readers young and old, from all backgrounds and of all colors—especially anyone who ever felt that they don't belong.
Curriculum Spotlight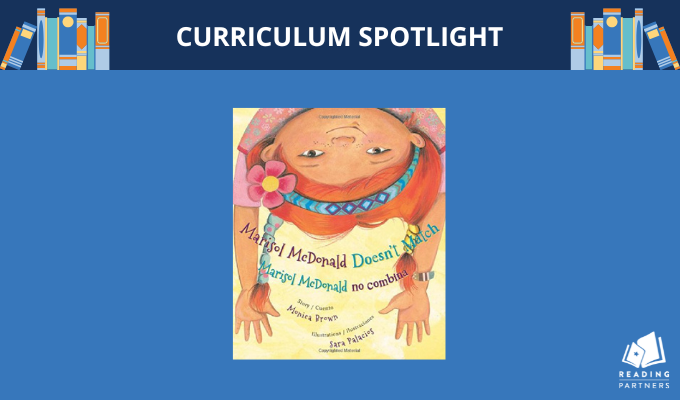 For more books that celebrate Hispanic/Latinx culture, view our 2021 booklist here.