One of my earliest memories of reading a book in Spanish was alongside my mother as we read Cuentos de Apolo together. The book was an old hardcover edition with black and white pictures that my younger sister decided to color in. I remember my discussions with my mom about the story and how it began—Apolo was a young black Cuban boy who had never seen the ocean.
My mom asked me in Spanish, "Can you imagine that he lives on an island surrounded by water and he has never seen the ocean?" I made my first text-to-world connections as I imagined Apolo and his Spanish-speaking adventures in Cuba, a world away from mine.
There are so many wonderful multicultural Latinx books that give insight to lived experiences and which honor the diversity and identity of Latinx culture. The Latinx community is diverse in and of itself and covers a wide range of peoples throughout dozens of countries around the world. Here are some books that specifically honor Afro-Latinx culture, harkening back to my early memory reading Cuentos de Apolo.
-Cecilia Herrera, former senior distance tutoring coordinator
Here are 10 amazing books that celebrate Afro-Latino culture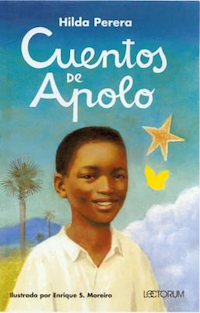 This classic children's novel for Spanish literature is about a young boy living in Cuba who is anxious to learn more about his world. Apolo has never seen the ocean and he is eager to see it and learn more about his surroundings and himself. This is an easy read for young Spanish readers and adults alike.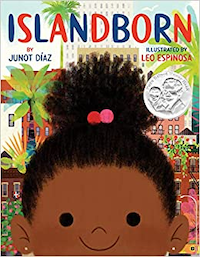 Islandborn is a story about a young girl named Lola who goes to school with other children who came from other countries. Lola was only a baby when her family immigrated to the United States from the Dominican Republic. When her teacher asks the class to draw a picture of where her family is from, Lola doesn't know what to draw. She asks her family and her community and Lola slowly begins to find out more about the island, her culture, and herself.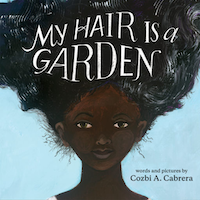 McKenzie has always gone to Ms. Tilly, her neighbor, for comfort and advice. After getting sick of bullies making fun of her hair, she goes to Ms. Tilly for guidance and receives a lesson on acceptance and self-love. She learns that her hair is a garden and that black hair is beautiful.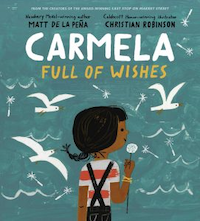 It's Carmela's birthday and she's finally old enough to tag along with her brother as he does the family errands. She comes across a dandelion and her brother tells her to make a wish. Which wish will she choose to make? A beautifully illustrated book, this is a story about a young girl who wishes the most for her family.
This book is a children's biography of the life of Celia Cruz, the Cuban-born queen of Salsa! This lyrical biography recounts Celia's life growing up in Havana and her rise to fame as one of the world's most renowned artists of all time.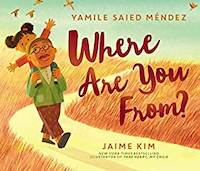 A girl's class keeps asking her where she's from. When she responds that she is from here, her teachers and classmates push for a different answer: they want to know where she's really from. Not knowing how to answer that question, she turns to her abuelo to help her with this question. It turns out that there's no one answer and where we are from does not have to be tied to one place.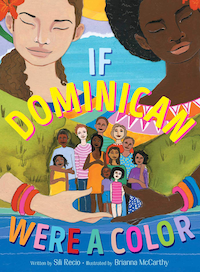 This rhyming picture book of the Dominican Republic shows the variety of color that exists in the music, landscape, and varied hues of the Dominican people. This is a vibrant and colorful book that reminds us that people come in as many different hues as appears in nature.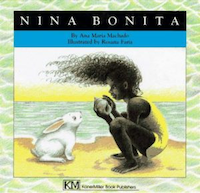 Nina Bonita has beautiful black skin and the little white bunny wants to know her secret so his fur can be as black and beautiful as the night. She makes up stories and the little white bunny falls for them until he realizes what the truth really is. This is a wonderful story that highlights that black is beautiful.
Based on the true story of the Urban Art Trail in San Francisco, this story shows the impact of art and how it can inspire transformation in a community. This story shows that even one small artist can make a positive difference.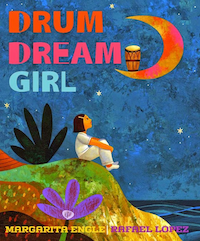 This story was inspired by the true story of Millo Castro Zaldarriaga, a Chinese-African Cuban girl who broke the tradition in Cuba of only allowing boys to be drummers. The drum dream girl likes to practice her bongos and congas in secret. When at last she plays the drums for all to hear, everyone sings and dances together. They decide that anybody should be free to dream and play drums no matter their assigned gender.